Students PARCC outside of testing
PARCC testing is definitely no walk in the park this year. With three days of testing for each grade, some students have decided to opt out of the testing, and many testing rooms at Rangeview during the past week have been half empty.
Junior Ashton Savage opted out of the test, "I'm going to be applying to CCA and I just want to focus on it and avoid any interruptions that really aren't beneficial," said Savage.
To opt out of the test, students could have either have their parents write a note saying, "My son/daughter __________ will not be taking the PARCC exam" and have their contact information and signature, or write a letter to the school on why the student doesn't want to take the exam and have their parents sign it. Although there is controversy over whether it is legal to opt out of this test, many RHS parents have already opted out their students.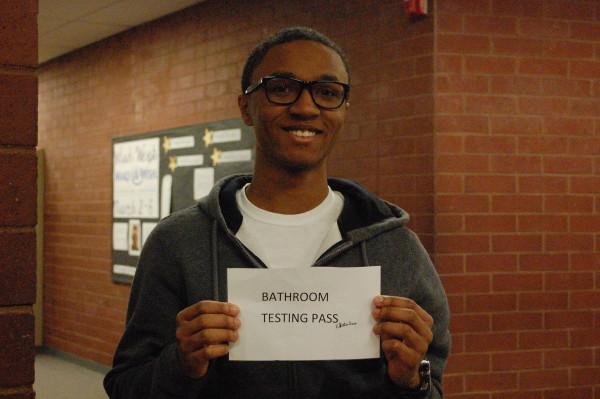 "I didn't want to miss class time, that's why I opted out," said Junior Nahilee Abdo. "I had test in several classes, and they had to be cancelled because half the class wasn't present, therefore it affected our grades."
Although PARCC testing will not benefit the student directly, it benefits Rangeview. The school is supposed to have 95% total participation. Currently, the rate is unknown due to the testing not being over yet, but many RHS students reported testing classrooms with less than half of the students in attendance. The total participation and test scores can affect various things for the school. For example, this test can affect the schools funds for the coming year; it can affect the schools performance and therefore housing prices in the future, some said.
"I opted out because I am sick of the amount of test we have to take, right now I just want to focus on my ACT, which will actually benefit me in some way," said junior Hailey Dearman, "plus I thought it was pretty stupid that they didn't cancel school like past times."
Teachers and staff encouraged students to take the test because this will affect the school they attend.