Ryan's mugging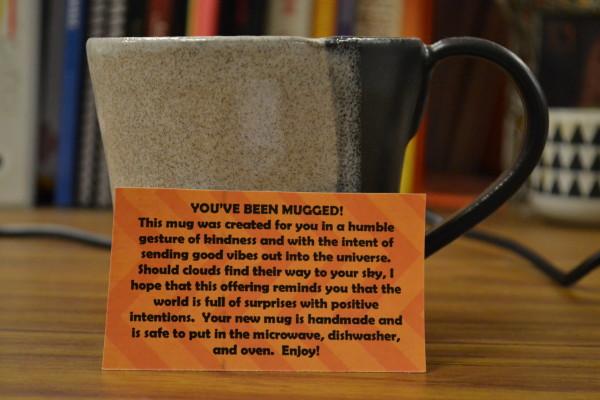 By Jewel Stewart, Photos Editor
Is Rangeview's Art Teacher Jacque Ryan mugging people? Wrong, with her creative, loving mind she is doing a Random Act of Kindness for the people that she loves.
Ms. Ryan's high spirits always puts someone in a good mood. With her crazy, enthusiastic mind she does something very thoughtful for all of the staff members she works with. Every teacher in Rangeview High school received a mug that she made personally for her work mates during Spring Break.
"I just like making mugs that's what I do," said Ryan, "And one day I said Hey! I like making mugs so why don't I just make one for every teacher."
"It was pretty awesome of her to do that!" said Student Services teacher, Erin Wells.
Ryan wanted to make sure that the people she worked with knew that she enjoys working with them and all of the Rangeview community every day.
"I enjoy seeing the people that I work with happy instead of having a glum look on their faces." Said Ryan.