Election Preview: Student Body Treasurers and Historians
Raiders, voting season has returned and this year boasts a 5% increase in the power of the popular vote, bringing the total to 25%.
This year, an impressive lineup of sophomores and juniors have decided to take up the torch left by their previous student leaders and try to improve Rangeview as historians and treasurers. 
Both historians and treasurers have very important jobs here at Rangeview. While the historians co-head the Communications Committee, organize the end-of-the-year scrapbook, and construct the end-of-the-year video, the treasurer largely deals with budgeting and fundraising for Rangeview. 
Treasurer Candidates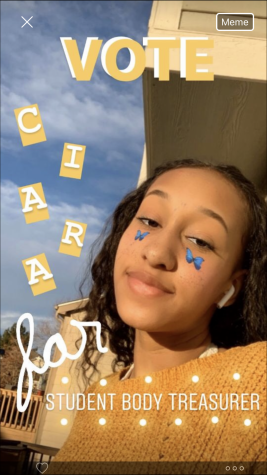 Ciara Andrew, a rising sophomore, is one of the running candidates for Student Body Treasurer. Regarding the elections, she said, "[It's] really exciting because it means that the new school year is coming up and [there will be] new positions and new people in the class. It's a time for new opportunities for Rangeview."
If Ciara were to be elected as Student Body Treasurer, she said she will, "try to get a lot more student input on what's going to be in concessions and 'The Locker.' I want it to be more based on what students want to eat rather than what we have right now."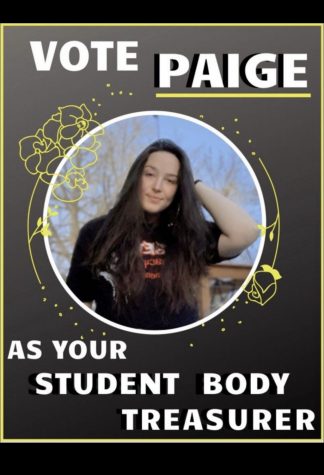 Paige Simpkinson, another rising Sophomore, is also running for Student Body Treasurer. In regards to the elections, she said that, "I really like elections just because I'm really passionate about student council… I really think that it improves your life skills."
If Paige were to be elected as Student Body Treasurer, she said she, "would make Rangeview a better place by making sure to figure out what needs to be improved by asking the majority and figuring [out] the best way around that."
Historian Candidates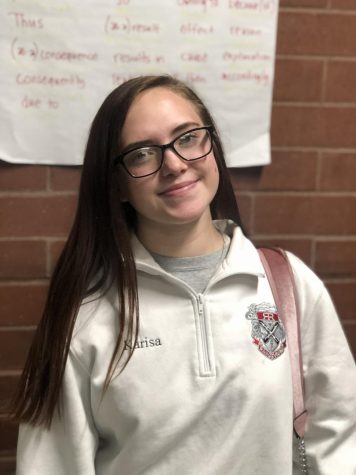 Karisa Shumock, an enthusiastic junior, is one of the candidates running for Student Body Historian. The historian, she said, essentially functions as the head of communications within Rangeview. They are responsible for making the posters and advertising for student-related activities at Rangeview. 
If elected, Shumock said that she would, "want to implement a lot more advertisements for sports, events, and etc. I also want to make sure that the spirit and the engagement in Rangeview is better."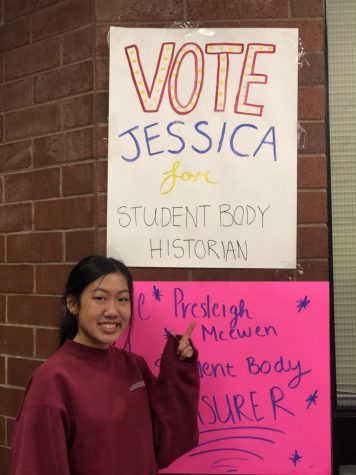 Jessica Vo, a junior, is another of the candidates running for Student Body Historian. If elected, Jessica would like to make Rangeview a more fun and positive environment. She also said that she would, "show the little parts of leadership that are very important to show because leadership does take a lot of work and it's not as acknowledged as it should be."
Vo also added that she believes that, "I think that I am very creative… and it's important to have creativity and leadership, and I think I can bring that."
Voting will end and the winners will be announced on Friday, February 21st. 
*Editor's note: Karissa Shumock is a member of the Raider Review staff, but the Review believes it should cover the student government elections regardless of candidates and their involvement with our publication.