Election Preview: The Student Body Presidential Candidates
'Tis the season to be voting! All students are allowed to vote during Rangeview's student leadership elections. Voting is especially important when it comes to the student body positions as the student body represents the entire school. Students can only vote for positions in their class, but all students can vote for positions involving the student body. 
This year's candidates for the student body president are Jayah Caley and Iyanla Ayité. Below is a little bit about each candidate and their voices regarding their campaign. 
Iyanla Ayité:
"To win would mean a platform to make [a] change and connect with people that I wouldn't have otherwise. Being an active part of the community is of high value in my book of morals, so to hold this position would mean getting to not only serve my community but to give back to it in a way that it deserves. It would also mean taking a first into who I might want to be in the future; I want to share my vision and spread love, I want to help this community toward inclusivity and unity and an increased sense of humanity and I think this position would be a good first step into doing so."
"As student body president, I would not be an instigator, nor would I bring about unnecessary conflict, I would be a mediator. I would work to build the foundations of a much-needed bridge between administration and the student body that hopefully would continue to evolve and get stronger over the years. Making sure that the student body feels safe, equally treated, and heard are my priorities for the school. Beyond that, I want to bring awareness to the urgent climate crisis and ask the school community the pressing question of "what are we going to do about it?" 
Involvements at Rangeview:
9th-grade year: Student leadership, Urban Dance Club, and volleyball

10th-grade year: NHS, volleyball, and Urban Dance Club

11th-grade year: Urban Dance Club, Environmental Club, NHS, Social Justice Club, Link, and volleyball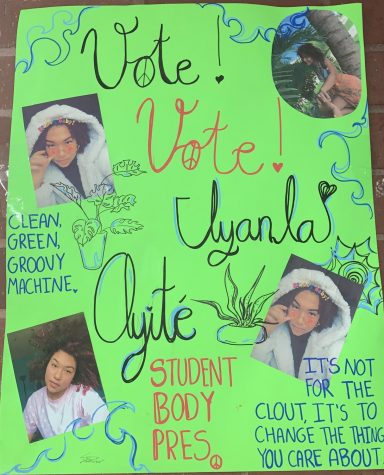 "I would be the best candidate for this position because, although I do have a lot of faith that my opponent would do a great job if she were to win because of her experience and her passion, I think that I am just as passionate and have accumulated just as valuable leadership experience in other ways." 
"Additionally, I think it's time leadership saw some new faces; progress comes with some degree of consistency (keeping what's working steadily functioning), but also fresh ideas and new energy to obtain a balance that could be the driving force of increased productivity. Stagnancy is the result of doing the same thing over and over again; progress is the result of trying something new."
"Rangeview is a good school, but it could be great. Leadership gets things done and puts on events, but it could do so without some of the consistently occurring conflicts. Leadership puts on events, but it could be so much more than just the 'decorating committee'."
Things Ayité wants students to know about her:
"Drama doesn't follow me

I am passionate but detached enough that I won't let related emotions get the better of me in difficult situations

I am good at compromise

I am people-oriented and more selfless than I am self-concerned

I am a good listener

I make mistakes, but always learn from them

I am organized, reliable, and understanding

I run on a platform of love, 'cause I'm a hippie at heart that just wants to dance and enjoy life with the people around me."
Jayah Caley:
"Winning the election would mean so much to me. I'm running to represent Rangeview's student body. I know that my passions for being a leader and an advocate will never go away though regardless of any title or position." 
"As student body president, I want to redefine what it means to be a Raider. I want to help connect our student body, administration, and leadership class as a whole so that we can work together to create the best environment possible. Leadership is so much more than the poster-making class that it's often referred to, and I want to show the entire school the wonderful people behind the scenes of the beautiful Rangeview culture."
Involvements at Rangeview:
9th-grade year: Speech and Debate, student leadership, softball, journalism, and Black African American Student Alliance (BAASA)

10th-grade year: College Track, speech and debate, student leadership, BAASA, journalism, National Honor Society (NHS), and softball

11th-grade year: Link Leader, College Track, student leadership, journalism, NHS, and softball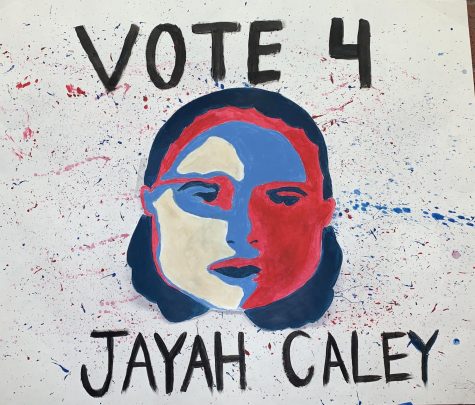 "My opponent is a wonderful person, but what sets me apart is truly my experience, dedication, passion, and commitment. I have been in Rangeview's student leadership for all three years of high school and I have been president for the last two years. My ability to connect to and lead those who have spent the last year or two with me will spark immediate action within our community."
"I've been in leadership positions since I was in elementary school and have fallen in love with fighting for social justice and equity for all. I am so involved with the Rangeview community already. My passion is my greatest attribute. I have dedicated the last three years of my life to giving my all to Rangeview and I don't plan on stopping."
*Editor's note: Jayah Caley is a member of the Raider Review staff, but the Review believes it should cover the student government elections regardless of candidates and their involvement with our publication.