Generation Next
Avani Hoston (Story by: Madison Moon, Reporter)
Avani Houston, a Rangeview High School freshman, has many passions and is on her way to pursuing a very athletic high school career. A 15-year-old from Houston, Texas, she has already made her mark on Rangeview as a star athlete.
Houston runs cross country and track making varsity in both sports during her first year. She began cross country in June with her skills quickly excelling, leading to her winning Rookie of the Season award.
"It has been really fun to become a member of the track team because it's my other family that I get to be with every day," Houston said. "Coming in as a freshman, I have never felt so welcomed on a team. It's definitely a special place to be."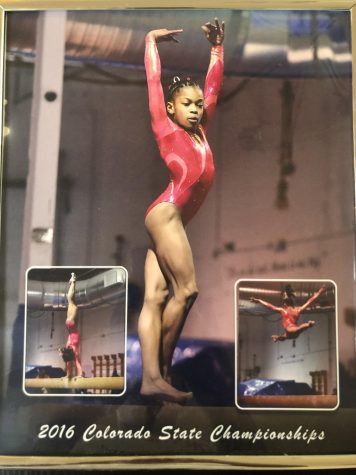 Before high school, Houston was a high-level gymnast for 10 years. She worked out 36 hours a week, with only two hours of school a day. To pursue gymnastics, she lived with her aunt, uncle, and cousins in Colorado Springs, only seeing her parents on the weekends. Being a gymnast was Houston's passion, but at 13 years old she started to feel otherwise. 
"There had been a time at practice when I did a front tuck on the balance beam and landed on my foot," Houston said. "I didn't know it, but that was going to be the last skill I ever did."
Houston said after she injured her foot, seeing her teammates improve and get stronger took a toll on her. With the support of her family, Avani decided there was more than gymnastics that she could pursue. 
Houston attributes much of her athletic success to her dad and grandmother, saying her dad has always encouraged her to not give up when life gets difficult. He has taught her to focus on herself, stay determined, and perfect her skills. Houston admires her grandma's compassion and how she taught her to care for others.
"Her spirit is so gentle and reliable," Houston said. "I have so many great memories with her and so many to come. She has taught me so many life lessons that I have been able to put into practice."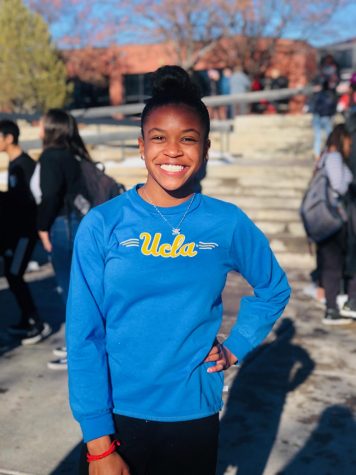 Unfortunately, the track season was cut short due to the coronavirus pandemic. Her coach has made an effort to stay in contact with the team, however. He has been doing daily zooms to check in and make sure the track team is doing well.
In addition to her athletic involvement, she also serves Rangeview as a historian in student leadership. Rangeview is very lucky to have such a dedicated and successful athlete and student like Houston. Her dad's encouragement has paid off.
In five years, Avani sees herself attending her dream school, UCLA studying physiology and running track. She wants to study the brain of an athlete and all of the emotions and challenges that come with it.  
Avani Houston will become one of the upcoming student-athletes Rangeview students need to watch out for.
Nyera West (Story by: Mercedes Capozzolo, Reporter)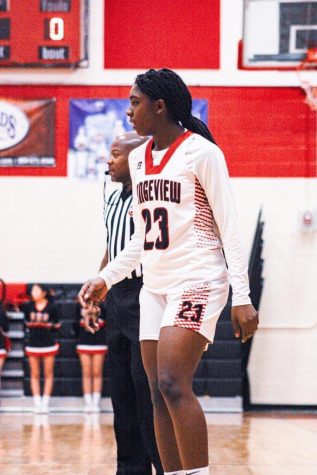 At the age of seven, Nyera West started playing basketball and quickly fell in love with the sport, and now as a sophomore, she is one of Rangeview's rising basketball stars.  As a guard and point guard for the Girls Varsity Basketball team, she scored an average of 16 points a game, as shown on Maxpreps. Not only does she excel at basketball, but she pushes her teammates to strive for their best.
Her teammate, Brianna Linear states, "She's goofy and brings fun to the team but when she's in the game, she is really focused and brings energy and momentum to the team." 
She has proven to be an inspiration to many, even those outside of school. Colorado Girls Hoops (@Cologirlshoops on twitter) stated in a tweet on August 12, 2019, that she was the number one 5A point guard for the class of 2022 during preseason. Mind you, this is across all Colorado's 5A high schools.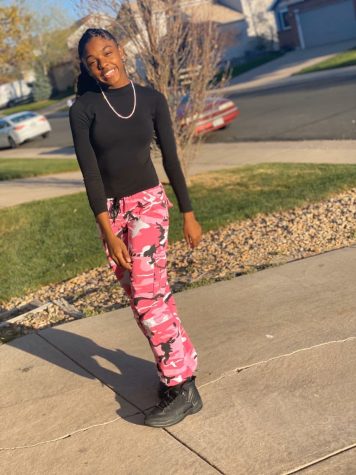 Nyera states, "My goals for the following year is to win a state championship and make myself and my teammates better players." 
When asked what inspires her, she simply claimed, "The motivation, dedication, and support I have all around me for the game."
She also plays for Colorado Prospects Academy where she has been playing for the past 4 years. Nyera has big plans for the future she says, "After high school, I want to continue playing basketball and hopefully make it to the WNBA." 
Nyera's mom, Nache Emanuel states, "I taught her more about life than just winning; it teaches her how to be more level headed and how to balance life lessons." 
With Nyera's motivation, goals, and support on and off the court, we are excited to see her help lead Rangeview's girls' basketball team not only to have a winning season but to bring home a state championship.
Kristabelle Dutton (Story by: Joslyn Bowman, Reporter)
Dutton grew up moving a lot as a kid, first living in Hawaii, then Kansas, and finally Colorado. With the frequent moves, she learned how to make new friends and adapt to new surroundings quickly.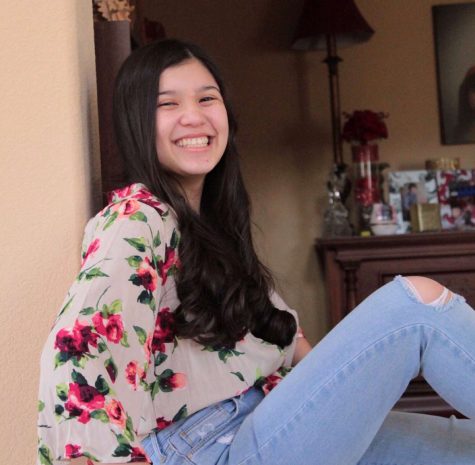 She is a part of leadership, UNICEF, score a friend club (SAC), and JV girls soccer at Rangeview. Being only in her freshman year, Dutton is bound to become more involved around the RHS community. There was, however, one character that truly stood out about her: her kindness.
Dutton partakes in a taekwondo program known as Korean Academy of Taekwondo (KAT). Ever since she was nine, Dutton has been a vital part of the group and has grown to love it. To her, it's not just taekwondo, it's helping others. She and her loved ones have worked on numerous service projects including food drives, both planning and executing.
Even during COVID-19, Dutton is still thinking about ways to help and start service projects once classes resume again. Dutton says, "I'm always looking at things with an optimistic outlook and I care about my community."
Others, too, have noticed the positivity that Kristabelle Dutton carries with her. Her longtime friend, and boyfriend Kevin Jenkins said, "I don't think there's anyone who dislikes her in any way, because she'll meet someone and she's extremely kind and welcoming to them."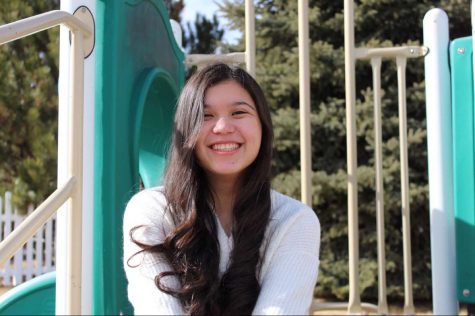 Her friend, freshman Madeline Vu described Dutton as someone who 'continues to stay optimistic even in the most troubling times.' She said, "It's something that I think is pretty hard for other people to do, but she does it, and I think it's really wonderful and interesting." When asked how she wants to be seen and remembered, Dutton never left out being kind and positive. She says "I want people to remember to not take life too seriously all the time and that it's okay to laugh."
From her involvement at Rangeview, to her helping hand in the community, to her ability to brighten up any room she walks in to, she has proven that the world needs more kindness—the world needs more people like Kristabelle Dutton.
Kevin Jenkins (Story by: Valeria Acosta, Reporter)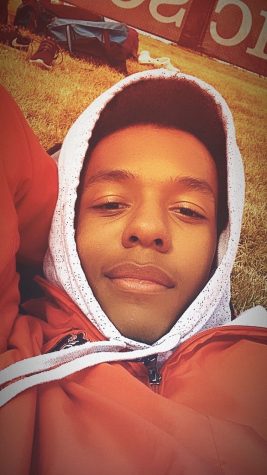 Freshman Kevin Jenkins is very involved by being part of student leadership, UNICEF club, Score-A-Friend club, and the track team. 
STEM teacher and CyberPatriots coach Mr. Mills said, "His work in leadership is very visible. This year's freshmen class has done very well and highlighted by their work for Homecoming. It was in no small measure to the hard work and talent of Kevin."
Kevin Jenkins is very passionate about leadership but also the overall Rangeview community. Jenkins said, "I feel like I'm involved in a good mix of things, and I like to stay involved so I might be a good person to give my views."
Chemistry teacher Mrs. Pierce said, "Kevin has helped volunteer in my classroom by putting labs together and cleaning up after labs. I very much appreciate all of the help and time he has saved me by doing that."
It's easy to think someone who is very involved and passionate about making a change in the community would be an eccentric loud person. However, Kevin is on the quiet side with big and loud thoughts in his head. He said, "I feel like through my quietness I could still talk to anybody because I have enough experience of things to relate to others."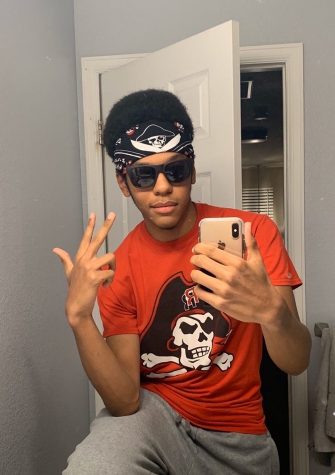 Mr. Mills also said, "Kevin is a unique person because he is quiet but leads in a powerful way. His work in the classroom is stellar and is always willing to look for others that may struggle and help them."
Outside of academics and school, Kevin likes the outdoors, music, and dancing. Some of his goals for the future are to try out new sports during Sophomore year like wrestling, basketball, and soccer, along with being more involved and to further step closer to his goals.