Soccer Team Comes Up Short, Falls To 1-2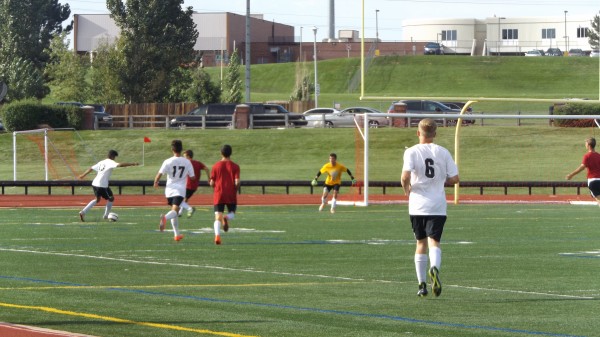 By Demetrius Wiegand,
On Wednesday, September 3, 2014 the Rangeview Raider Boys soccer team traveled to Smoky Hill but fell short by a final score of 3-1.
The Raiders jumped on top with a first half goal from senior Juan Vasquez, but couldn't pull away with the win.
They will look to bounce back from the loss on Friday when they welcome Mountian Range.