"The Locker" open for business
The hassle of being ready for school each day is such a pain,especially if you forget your lucky pencil. Thankfully, the groundbreaking addition of the school store can solve all of that with a small payment of less than a dollar.
"There seems to be some interesting merchandise in there," says Sophomore Jerelle Gillom. "I'd get myself a raider tattoo."
The school store, known as "The Locker", was arranged to have opened less than 2 months ago on September 30th, during homecoming week. Unfortunately, due to shipping delays, the opening of the Locker was moved to October 17th.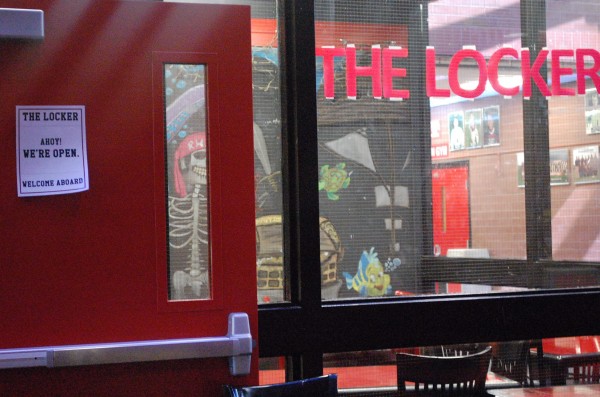 None the less, students should still come and take a look at what the Locker has to offer.
"We're currently selling items like school shirts and sweaters as well as school supplies and temporary raider tattoos," says school store coordinator and Business teacher Ms. Miller. "The store is open during all of the periods except for 4th."
If you're interested in school memorabilia such as raider tattoos and t-shirts, please come and take a look at the school store, which is opened everyday.