Wrestling season boiling up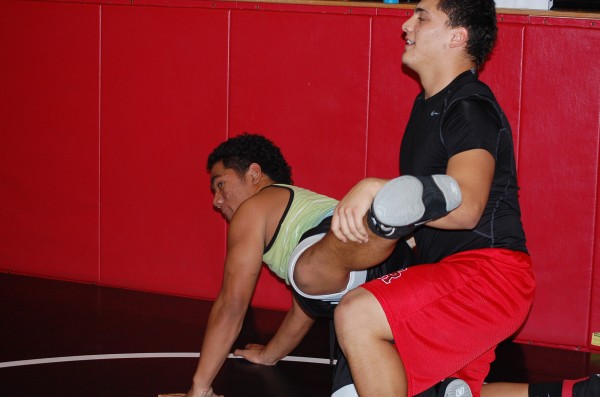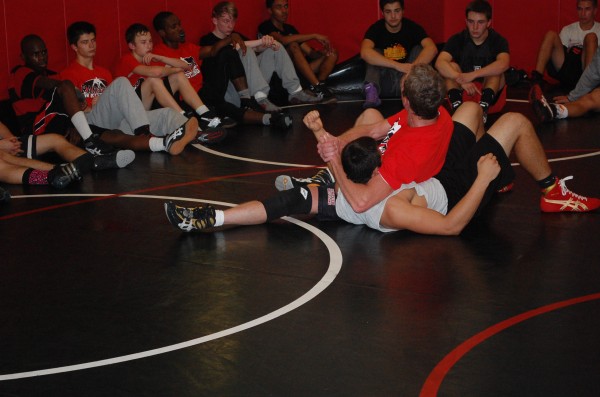 By Quaid Vincent
As a new wrestling season arrives at Rangeview High School the coaching staff and the athletes are excited and ready to start their journey to state once again. With five wrestlers that made it to state last year returning to the team, the team feels confident and ecstatic to get the season off rolling right.
Senior Sam Maes said, "I do have a lot of confidence in the team, I went to state with all five guys last year and that just makes me twice as ready to make the journey with them again this year."
Rangeview had five wrestlers compete in state last year one of which is sophomore Max Gonzales
Max said, "Considering I was a freshmen last year I was pretty much wrestling grown men and they were some of the best wrestlers in the state I feel like that prepared me to do even better this year,"
Max Gonzales and Deron Soloman were both freshmen last year making them the youngest on the team to make it to state.
Max said, "There are a lot of good wrestlers I can look up to and learn from on the team and that's one of the reasons we are such a good unit together, we can depend on each other."
Deron said, "We really appreciate the coaches without them who knows where we would be. They work with us hands on every chance they get, they have made me the wrestler I am today they make the program a great one."
The wrestling team has had the same head coach for 15 years, Tim Corby.
Corby said, "It's always a goal to get a number of wrestlers to state but this year I want all five wrestlers that went last year to return this year and place higher."
The Rangeview wrestling team is more than ready to get the season rolling on Saturday December 6 were they will compete in their first tournament.