By Jonathan Headley, Arts and Entertainment Reporter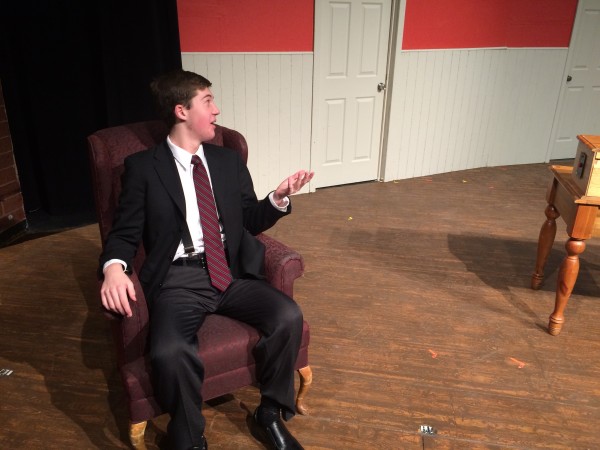 Harvey tells the story of a man who has an amazing imaginary friend, who turns out to be not so imaginary. It shows a comedic take on the world of mental illness, but in a completely appropriate way. It's possesses a subtle humor that any audience member can understand.
The play takes place in two places, the therapist's office, and Elwood P. Dowd's, the main character, home. Speaking of the locations, the sets were fantastic. The stage was able to transform into both locations with only a few minutes of work from the set crew. The transitions took nothing away from the story, and the scenes were wonderfully put together.
The comical mishaps and nineteen-forties look and feel, made the experience feel well aged. The play itself was written in the forties, but the hilarity lasts today. For a high school play, this was an excellent piece. I believe that Harvey earns a solid 8/10. Though the transitions were a bit tedious, with a grand total of three in the entire play, the action remains fluid and sewn together. It may have been short, but Harvey was definitely sweet.