Unlocking the truth of locked bathrooms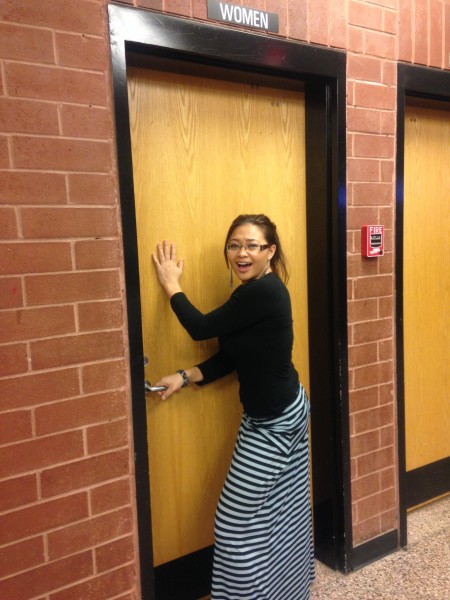 By Alivia Lee, News Reporter
Many students have recently come face to face with a new dilemma: locked bathrooms. When trying to
use the restrooms students have found that they are unable to enter.Throughout last week and this week various bathrooms are often locked.
Throughout the day students are repeatedly complaining about how locked bathrooms have hindered their educational experience.
"It is so annoying. It cuts into my class time. Now during A.P U.S history, I have to walk all the way around the school just to find bathroom," said Sophomore Darlenne Guerra.
Students have actually been stressed out by how much of an inconvenience this recent situation is.
"With the majority of bathrooms being locked, it causes me to have to roam the whole school and miss more and more class,"said Sophomore Daniel Smith.
While the students understand that it is now common to find locked bathrooms, many do not understand what is the motivation behind the sudden closures.
"Maybe people are doing inappropriate or dirty things. I don't know," said Guerra when questioned about the issue.
In an email addressed to the staff, assistant principal Ian Mulligan wrote, "A couple of restrooms will be locked for parts of this week as we try to isolate a pattern of vandalism."
It has been discovered that many bathrooms have been vandalized and are often left in a less than satisfactory condition. Throughout recent weeks there have been multiple reports of restroom vandalization, actions like drawing  in and on the bathroom.