Rangeview calls for finals
Finals are dreaded by every student in high school, but at Rangeview, finals week is not structured traditionally.
Many school districts implement what they call finals days: designated days that test students on what they have learned throughout the entire semester. These days usually consists of half days where in students take tests similar to CMAS and TCAP but without the classes afterward.
Finals are also different here because Rangeview has standard based grading system. This makes it difficult to pass or fail a student based off one grade, so finals are not necessarily finals.
Senior Sam Maes said this about finals, "If you fail the test, you didn't learn anything… a pp is having a bad day, but if you fail, you should get a bad grade in the class."
Maes believes that if finals days are implemented, the final being taken should determine the grade the student gets in the class. In other words, ace the final ace the class or fail the final fail the class.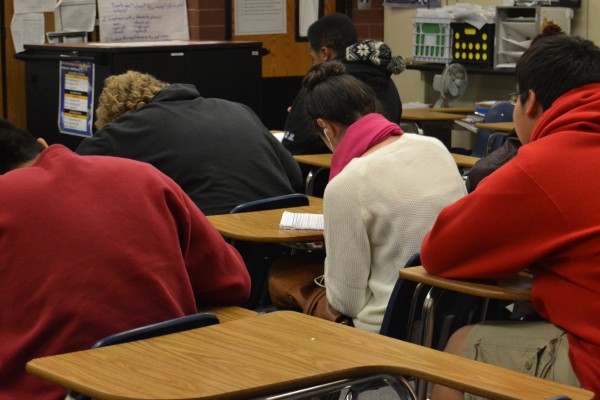 The fact is that finals, in most cases, are set percentages of a student's grades and these percentages usually range between 15 and 20 percent.
AP Literature and Composition teacher Leslie Fox is a supporter of finals. "It's important for students to have a cumulating assessment that ties together what they've learned over the semester," said Fox.
Finals are still not implemented at Rangeview, but in the future they might be.
"I think that Rangeview leadership sees the value of finals," said Dean Jon Sobowleski, "but the logistics are always a challenge."