Girls Swimming team diving into another meet, now 3-2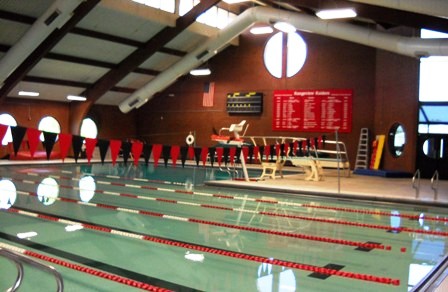 By: Maddie Jauregui, Sports Reporter
The Lady Raider girls swim team has done a tremendous job so far this season. They hold a record of 3-2 coming off of a tough loss at Eaglecrest.
"I find that I make goals for myself before every meet, to better myself." Said Emily Haag (Varsity Freshman) Emily is the only freshman on the varsity swim team this season. "I believe my technique and speed are what got me on the varsity team."
This last Fridays the girls did lose, but it only makes room for improvement of speed, and constantly working harder to better them. These girls prepare themselves so much before for every meet at practices.
"Considering we lost this last meet, the girls have been working very, especially over winter break," said Peter Gerard (Girls Swim Coach). The girl's next meet is on Thursday, and soon they will be on their way to APS, and going for EMAC. Be there to cheer the girls on Thursday, January 15.