Wrestling the new year with confidence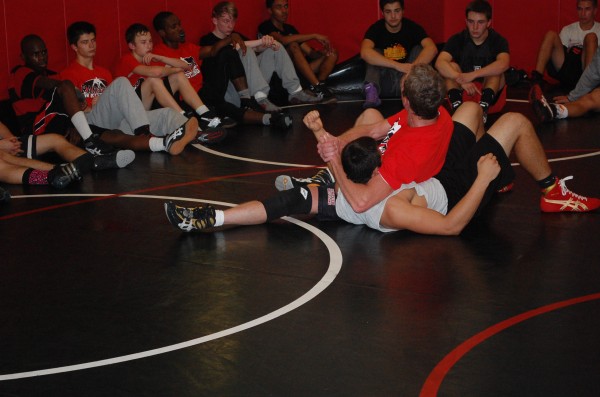 By: Quaid Vincent, Sports Reporter
Rangeview's wrestling team took first in the Raider Classic Meet at Rangeview this Saturday with a total of 190.5 team points. Aurora central came in second with 171 points.
"The team looks good," said senior team captain Sam Maes,"we just need to get over all the injuries before regionals."
The team is overcoming Injuries to four key players; Sam Maes, Javaughn Sandoval, Nick Sanchez, and AJ Thomas-all varsity starters.
"The team has to get healthy; the team isn't the same when a key component is missing" said head Coach Tim Corby. "We work better together as a whole team and it's important we have that full team for regionals in five weeks."
The team competes against Chaparral this Friday, then again next week on Wednesday against Heritage for senior night, both home events. The team's number one focus is to get healthy for the regional competition and have a great second half of the season.