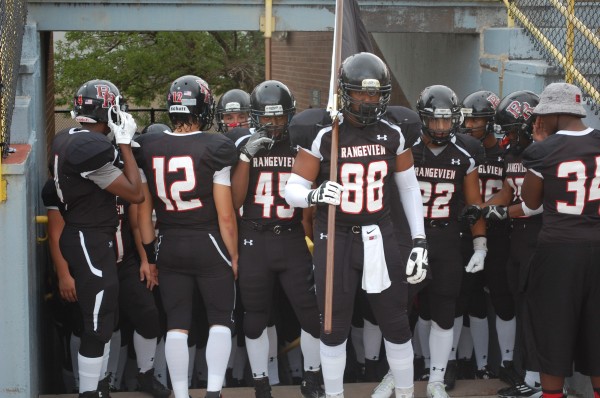 By: Javon Harris, Sports Editor
Thursday January 9th, Senior Defensive End/Tight End Richard King committed to Colorado State University on a full ride football scholarship.
This wasn't any ordinary day — it was a day in which King walked the halls with CSU head football coach Mike Bobo.
It was on this day that he offered King the scholarship and with no hesitation the 6'5 250 lbs Senior King committed fully to become a Ram in the 2015-2016 football season.
"One of the main reasons I chose CSU was because of the location," said King who had a tremendous senior season with 33 tackles and 2 sacks. "I want my family to be able to watch me play my heart out on the field for them; I want to lead by example and show the younger generations that they can achieve their dreams."
King hopes to redshirt his 1st year at Colorado State in hopes of getting even better and stronger.
"I believe that I will have a bright future as a Ram," King said. "My new Head Coach Bobo says I have great upside to improve on top of my natural abilities and in a couple of years I see myself going from good to unstoppable."
The whole Rangeview community supports Richard as he continues his football dreams playing at the highest level of football. Colorado State is coming off of a great season going 10-3 including a 9-game winning streak at one point.
With great support from family, friends, and coaches, King is set out for a great career at Colorado State.