DECA attended the District 4 Leadership Development Conference on December 12th at Johnson and Wales University in Denver. Each competitor answered questions depending on which groups they were in. The following groups included: finance, marketing, business management and administration, entrepreneurship and hospitality, and tourism.
Based on the event the students participated in, they were also required to perform two role plays. For the role play, a company scenario is given and that scenario needs to be resolved. The role plays are scored on how well they demonstrate their knowledge on marketing or business. There are individual events that vary from Apparel and Accessories to Sport and Entertainment. There are also team events which range from business law and ethics to travel and tourism.
---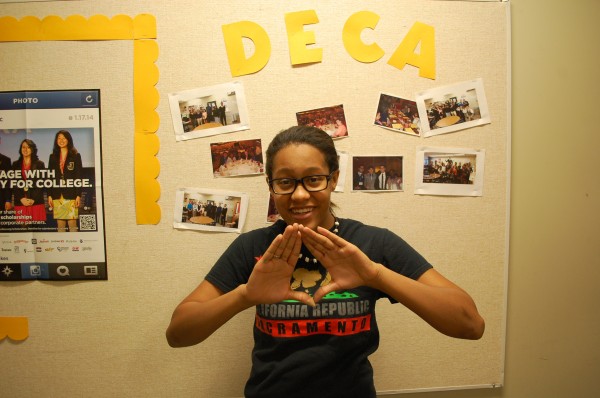 ---
DECA Vice President Beth Siyoum said, "The event was very successful and it was well organized and planned."
Representing Rangeview, there were twenty-four students competing. Eight Raiders qualified for state. Three students will be competing to become a DECA Sate Officer, while other students will be writing a manual for the upcoming state competition.
Linda Count, marketing instructor and DECA advisor, said, "DECA helps students put into practice the skills they learned in marketing classes and is a good opportunity for DECA members to socialize and interact with other DECA members form other schools."
Siyoum added, "DECA helps me learn more about business, helps me get more comfortable with public speaking, and makes me a better leader."
The next DECA State Leadership Conference will commence on February 22, 2015 and it will conclude on February 23, 2015.