Feature films of the future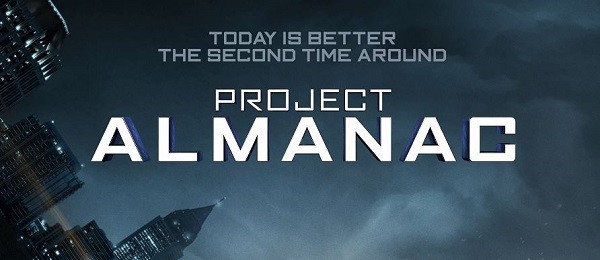 By Dennae Pigford, A&E Reporter
Movies. Who doesn't love to go out with their friends and see the next big thriller or a family friendly love story that makes you cry? Coming up in 2015 is a plethora of new and exciting movies coming your way. With titles ranging from the raunchy "Fifty Shades of Grey" in February to the innocent and playful "Minions" in July, there's a movie for everyone.
"Project Almanac," coming out January 30th, is about a group of teenagers that construct a time causing things to get out of hand. Can the fix it?
Based on the adult novel by E. L James that traces the erotic relationship of a college graduate and a young business magnate, "Fifty Shades of Grey" comes out February 13.
The second book in the Divergent trilogy, "Insurgent," enters theaters near you on March 20. This action packed thriller follows the original path of Tris and Tobias on their long journey to overrule oppressive faction.
"Fast and Furious 7," coming out April 3, contains a digitally edited Paul Walker, graphed from his look-alike brothers,  and follows the plot line of the other Fast and Furious movies.
Premiering on May 15, what is expected to be  just as funny, if not funnier than the first movie is  "Pitch Perfect 2" follows the Bellas as well as other acapella groups to a worldwide acapella competition, determined to break the American stereotype.
"Insidious: Chapter 3,"debuting on June 5, is the thriller of the year. This chilling prequel, set before the haunting of the Lambert family, reveals how gifted psychic Elise Rainier reluctantly agrees to use her ability to contact the dead in order to help a teenage girl who has been targeted by a dangerous supernatural entity.
Coming to theaters on June 12, "Jurassic world" takes place 22 years after the events of Jurassic Park when a dinosaur themed amusement park tries to bring in customers with a new attraction, which backfires horribly.
On June 26, "Ted 2" features a new leading lady role, while ted and his pal John Bennet have crazier antics than ever.
The Minions from the popular movie "Despicable Me" make their very own red carpet appearance on July 10. On a mission to find a new master to serve, three minions run into the world's first female super villain in the movie named for the adorable creatures.
On August 7, "Fantastic Four" hits theaters with an action packed movie where four irradiated astronauts develop amazing powers.
On September 18, the second book of the Maze Runner series, "The Scorch Trials," comes to town. It's a follow up of the first movie, following the plot of the book.
"The Hunger Games: Mocking Jay Part 2," coming to theaters near you on November 20th, is a follow up of part one of Mocking Jay.
Close the New Year with "Star Wars: The Force Awakens."  This action packed sci-fi thriller comes out on December 18. This movie is simply a continuation of the Saga created by George Lucas.
These are just some of the amazing, must see titles coming to theaters in 2015. So grab a friend and head out to your nearest movie theater.