Rangeview calendar throws off the seasons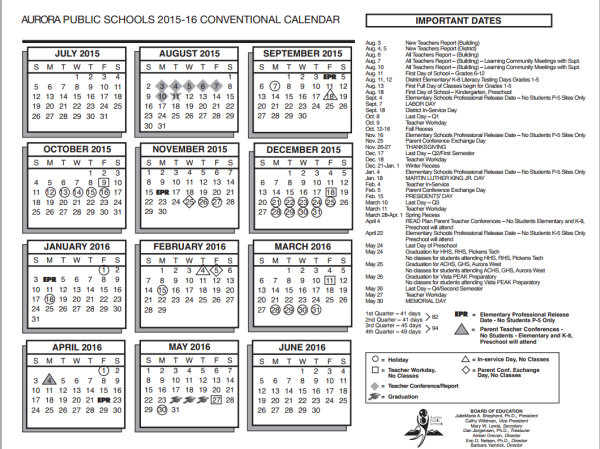 By Alivia Lee, News Reporter
As this school year comes to an end, next school year's calendar has already been put into place.  For the past few years, the school calendars have remained consistent, but the 2015-2016 school year brings calendorial changes.
Instead of starting school during the first week of August, APS students grades 6-12 will start school on August 11.
"I don't mind that we start later, it's better," said Sophomore Darlenne Guerra.
Another change is the dates of fall break. Typically fall break has occurred during the last week of October, but this October break will take place from the 9th to the 16th.
Many students have supported a later start for the next school year but many are not fans of the change in fall break.
"That's bull," said Sophomore Sarah Massanou. "They better give us a day off for Halloween."
Considering that this is the first calendorial change in recent years it is understandable why people have mixed opinions on these various changes.