Girls swimming ends on a high note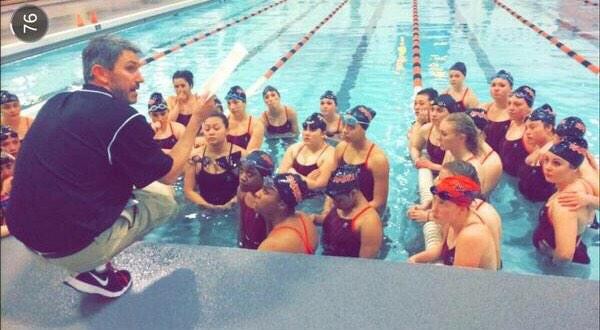 By: Madeline Jauregui, Sports Reporter
Congratulations to the lady Raider swim team who recently took home the APS Champions yet again, holding the title for the last 12 years.
"Our swimming program is one of the best in APS; we worked very hard for that title." said senior and varsity swimmer Breelyn Scott.
The girls have won the APS title the last 12 years by continuously working hard every season. The support and encouragement they give one another breed the accomplishments they make. The girls had a fun season where they developed their swimming skills to not only keep their title, but to improve every single time they swim.
With a grand total of 399 points, the Lady Raiders placed 3rd in the EMAC league championships.
Head coach Peter Gerard helped motivate the ladies all season long by forcing them to continually improve their skills.
"He has kept us motivated throughout the season," said Stephanie O'keefe who was the senior co-captain on the team, "he makes it fun and he has made us enjoy the season."
The Raider swim team looks to maintain their winning reputation next season.