The Word on Freshman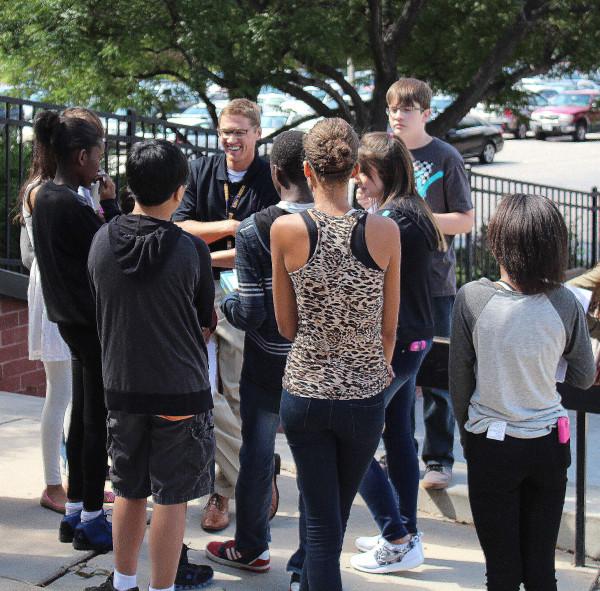 By Schuyler Yager, Op-Ed Editor
All of Rangeview is affected by the incoming freshmen, the extra rowdy hallways, the sometimes annoying comments from their "fresh out of middle school" mouths, but the freshmen also bring fresh talent to sports, arts, and academics. Students were told at the years opening assembly, to cheer for our new acquaintances and make them feel welcomed, but there is always an overwhelming desire to boo the "fresh meat." It just feels right, the new guy is always the odd one out, always the one to be the butt of everyone's jokes. Almost all of us went through getting booed as freshmen, so in our minds they should get the same treatment in their awkward first moments too. I don't think anyone would get carried away and start physically harming any freshmen, so it shouldn't be an issue if they get joked about or even booed at a little bit.
Quinn Shea, a junior said she thinks some freshmen act "childish and like they're the top of the town."
This is the impression most upper class students get of the freshmen, however the staff have a different image of this years new students.
Mr.Anderson said, "I'm impressed with this year's class, the 'Mrachek' attitude is not there".
The staff has high hopes for the future of Rangeview. Comparing the new kids to the freshman classes of the past three years, I agree with Mr.Anderson. The freshmen this year are not as bad as years past, the hallways were more jammed and crowded last year and the freshmen didn't seem so high school ready as the new class this year. Hopefully that means they improve our school as they continue on through their four years.
"We act good in class," said freshman Kobe Corke about his peers and how they act. "There are good role models in leadership club for the future".
Kobe thinks that the leaders of his class provide a good base for the class of 2019. This seems consistent with what Mr.Anderson had to say. The freshmen could be and have been much worse than this year, so while they still may be a little childish now, the future for Rangeview looks to be bright.