Boys Golf Drives for Victory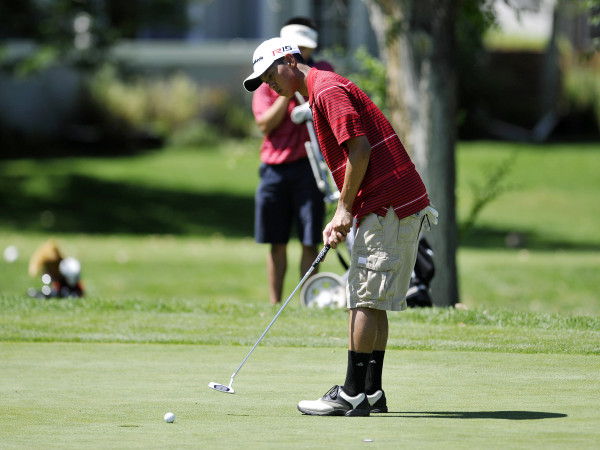 By Luis Sostenes, Reporter
The golf team has been in full swing for quite some time. Starting early, during the summer, the Raiders golf team went on an outstanding winning streak and went on to follow up on it for this season.
The team is still strong and is still looking to pocket every win that they can. They hope to end high in the rankings with good scores.
With a tough and talented leader, Raymond Simanjuntak, the Raiders will be tough to beat. They are still standing as strong as ever. The team is working hard in order to overcome anyone in their way.
Recently finishing with a first place win out of five teams in the EMAC South Minor Boys Golf Tournament at Spring Hill Golf Course with a score of 232, they are happy with what they have accomplished so far.
"We have a really good team," said Senior Jonathan Kim, "everyone on the team is good, and we all work hard all the time. "
They hope to finish top 3 in EMAC and 1st in regional. However for that to happen they will have to keep the hard work coming and finish strong.
Junior Daniel Smith said that he is comfortable with his team this year, " We've been winning pretty much, I like how we play. I'm happy with the team."
The team will continue to stride for victory and hope for the best.