This summer was full of incredible movies, easily the best summer we've had at movies since covid. There's no question about it–some of the most anticipated films of the year came out this season, and they did not disappoint. Audiences have been given so many to choose from. With beloved franchises returning (Mission: Impossible, Indiana Jones), solo movies (Asteroid City, Joy Ride), and of course, Barbenheimer. With such a long lineup, it may be difficult to decide what to watch for your next movie night, so here are Top 5 movies released in June and July that you can't miss out on.
5. Indiana Jones and the Dial of Destiny (June 30th)
This summer shows the return of Harrison Ford's beloved character in Indiana Jones and the Dial of Destiny, bringing the iconic film series to an end. The last installment shows Indiana Jones and his goddaughter (Phoebe Waller-Bridge) as they set off in search of a rare artifact capable of changing history, only to be thwarted by a Nazi scientist (Mads Mikkelsen). Although this is the first Indiana Jones to not be directed by Steven Spielberg, James Mangold gives this franchise a satisfying ending and a farewell to everybody's favorite adventurer.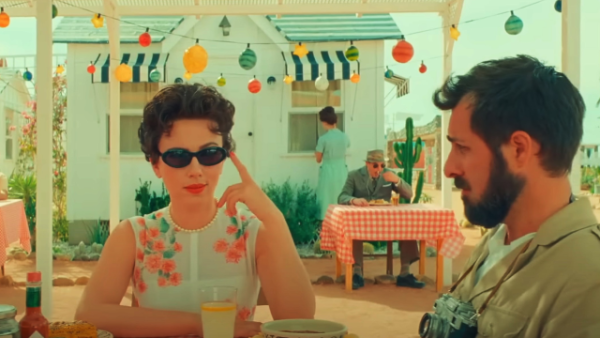 4. Asteroid City (June 23rd)
There is no doubt that Wes Anderson's style is iconic, and it really shines in his new movie, Asteroid City. Many of Wes Anderson's recurring actors return, along with big names like Tom Hanks and Scarlett Johansson. Shown to us as a film about a play, this movie follows a colorful group of characters coming together for a stargazing convention in a small desert town.  Asteroid City may not be the easiest to understand, but its many layers and dry, witty humor make it an entertaining watch. 
3. Oppenheimer (July 21st)
Christopher Nolan has done numerous incredible films over the years, but his new biographical thriller has solidified his filmmaking skills. Oppenheimer took the world by storm as one half of "Barbenheimer", released the same day as Barbie, but has remained a big hit. This epic tells the story of theoretical physicist J. Robert Oppenheimer's life and career as he helps develop the first atomic bomb in the Manhattan Project. Cillian Murphy stars as the titular Oppenheimer, along with a remarkable supporting cast.
2. Spider-Man: Across the Spider-Verse (June 2nd)
After the success that was Spider-Man: Into the Spider-Verse, fans had been holding their breath for the next installment of the trilogy. 4 years later, Spider-Verse returns, bigger and better than ever. Directors Joaquim Dos Santos, Justin K. Thompson, and Kemp Powers bring the sprawling worlds of Spider-People, with impressive animation and acting. Shamiek Moore and Hailee Steinfeld reprise their roles as Miles Morales and Gwen Stacy, while Oscar Isaac joins the cast as Miguel O'Hara. The multiverse market in film has been saturated as of late, but Spiderman: Across the Spider-Verse does not hold back, and is a must-see for anybody who enjoys Spiderman.
Barbie (July 21st)
As one of the most anticipated movies from this summer, it's no secret that Barbie has become a cultural phenomenon. This long-awaited film could not have been better–director and co-writer Greta Gerwig delivers both a fantastical comedy and a commentary on girlhood, the patriarchy, and what it means to be a woman, all wrapped up in a large pink box. Barbie has a strong cast, starring Margot Robbie, Ryan Gosling, and America Ferrera. This movie celebrates what Barbie really means and is by far one of the best movies of this summer.
Summer has always been a big season for film, but this year was unmatched. The combined talent in the industry right now has made for an exciting few months. A large number of high-quality films have been released, but these few deserve to be recognized and appreciated. It will be hard to beat 2023's summer movies but with three months left in the year, it's hard to say what will remain the best.