Profile: Jackie McBride sets high goals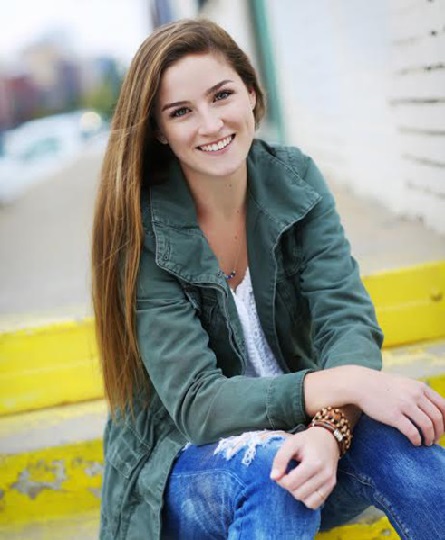 By Aaron Braun, Reporter
At six foot and one inch, Rangeview's humble Jackie McBride accepted a Division 1 scholarship. She will continue her volleyball career at the University of Wyoming, but plans on red-shirting her freshman year.
"I want to grow as a player," says Jackie, "I want to be a vital part of the team."    
Volleyball is not her only forte, she also plays soccer on the side. Being a two sport athlete is not as easy as it may seem. Jackie is a three year varsity soccer player. As of now, she has nine goals, six of which she acquired her junior year. Which is difficult for a defender to accomplish but was no problem for the captain. As of now, Jackie is unsure if she is going to play soccer her senior year with the Rangeview Raiders.
McBride's volleyball career is also outstanding, she currently has five Player of the Match awards and is still counting. Being the captain on the team is not an easy task, she gained this title because of her 357 kills, 85 solo blocks, 246 digs, and 359 successfully received serves throughout her volleyball career.
Jackie also played for the 303 Volleyball Academy last year, which was her first year being on a club team.
She says the experience, "Sharpened my skills, gave me confidence,and helped me find a new love for the game."
McBride is definitely a force to be reckoned with. "She's a monster at the net," exclaimed head coach Doug Walker, "She's a beast."
Jackie has also taken on the responsibility of mentoring freshman setter Lexi Hurtado, also known as 'The Rook'. McBride is definitely a team player and sets the tempo for the team. Jackie can swing the momentum in her favor in just a few volleys.   
Jackie does not only excel on the court, but also in the classroom she has an outstanding GPA of 4.1. Jackie is a part of many after school activities besides volleyball. She is active in a variety of clubs and activities such as Student Leadership, National Honor Society, is the senior editor for the yearbook, a member to the Thespian Society, and partakes in advanced performing arts. As if that isn't impressive enough, she is also currently the Student Body president.
Jackie is undecided about what she is going to study while she attends the University of Wyoming, but wants to study in the business branch.
Jackie also is not certain about her volleyball career after she graduates from Wyoming, she says, "We'll just play it year by year."