RHS DB Vigil doing well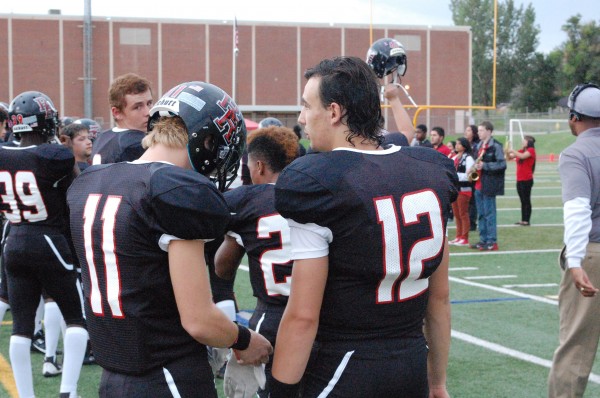 Rangeview receiver/ Defensive back, Kane Vigil was carted off on a roller after being hit by a player of Overland High School. Last night's injury scared a lot of our Rangeview peers and parents of Vigil. Vigil is fine, those close to him said.
After multiple x-rays the doctors came to the conclusion that Vigil would recover quickly. Vigil will return, if not the next game, then the game after that.
"There are no major injuries as in concussions or nerve damage, only a slight bruising on the bottom of his neck," said good friend and quarter back Quaid Vincent.
Vincent says, "He'll be back. The rumors of him being paralyzed aren't true."
Wish your players luck for the game on September 13 against Grand Junction! Don't forget to support your Raiders at APS Stadium against Cherokee Trail September 20 at noon!