Alumni Jason Green speaks for Senior Raiders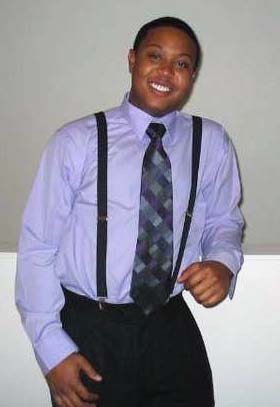 Featured Photo: Jason Green graduated from Rangeview in 2002 and made history at CSU. Now he's going to speak at this year's graduation ceremony.
By Jaylen Dunbar, Reporter
As the seniors take the final steps of their high school career, it is important for them to see what awaits them outside these Rangeview walls. That's where Jason Green's job starts. As the 3rd annual keynote speaker for Rangeview's graduation, Green's job is to explain what type of success awaits the seniors after they're handed their diploma.
Three years ago, Superintendent Munn required all high school graduations to include a Keynote speaker. While Mr.Fay originally pushed back this idea, he overall accepted it as a great way for students to see success on the outside world.
The role of Keynote speaker hasn't always been an easy job to pick. According to Principal Fay, "It's always been a family, very tight knit… emotional day…". Clearly, not just anybody can orate this precious, life-changing day. Mr. Fay decided to pick a man who already had connections to Rangeview, a man who would make the graduates say, as Fay put it,  "That was five minutes of my life I'm glad I gave to this guy."
Before graduating from Rangeview himself, Green attended Choir, Newspaper, and Leadership classes. In fact, Green was the class president of his grade. Green also took various extracurricular activities including Link, Peer Counseling, Soccer, and National Honors Society.
After graduating from Rangeview, Green attended Colorado State University in Fort Collins. Green Majored in Social Sciences and Minored in Political Sciences. Within his five years at CSU, Green became the first African American student to become a Student Body President in CSU history. Green left a large mark not only in CSU history but in education as a whole as well.  He graduated in 2007.
Green spoke of his achievements, which included majoring in Social Sciences, and speaking at his own graduation from csu and spoke for high schoolers at Metro State.  While this is not his first time speaking for Rangeview, this is Green's first time being a Keynote speaker. He says "I'm happy to be coming back."
Green is a Junior Achievement mentor, meaning he travels around the nation educating students of various ages of the world outside of school walls. Junior Achievement mentors are, according to the official website, "…dedicated to inspiring and preparing young people to succeed in a global economy." Green plans on spreading his knowledge with Rangeview graduates this year.