Fantasy Football fad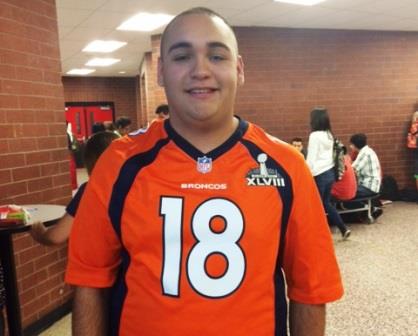 More and more kids each year are starting to play fantasy football at Rangeview High School. According to students playing around the school there is a lot of positive perks that come with having a fantasy football team online.
"It helps me keep up on everything that's happing around the actual league and that just builds my football IQ" said senior Cody Worden.
Another main attraction of having a fantasy team is the rewards that come with joining the right league; big bucks.
"In the league I'm in if I make it to the finals I win 80 dollars" Said senior Josh Salazar. With that kind of money involved it's no surprise that it gets more and more popular each year.
"Also it's a great way to win bragging points upon your friends". Said Salazar, "I love showing of my football smarts against my friends, and I also love to win it gives me the upper hand on anything when it comes to a friendly argument  amongst the league."
Many experts think Fantasy Football will continue to get more and more popular in years to come.
"I've been playing for twenty years and plan to play for as long as I can" Said Dean of Students John Sobolewski.
With the NFL season under way the fantasy football environment is going to start blowing up and rivalries and friendships will be grown.  Even though the season has already started don't think it's late to start a fantasy team there are websites that allow weekly fantasy football play.