Homecoming Week preview
Many students love to show their love for their favorite movie genre or actor, but they never have the chance. This year's homecoming theme is perfect for them. The theme is "Movies", and will most likely be titled "Lights, Camera, Action".
Spirit week will start September 29th, leading up to the big homecoming dance on Saturday October 4th. There will also be games and activities throughout the week. A dodge ball match and a "Back to the Future" theme is scheduled for Monday. Tuesday's theme will be "Dynamic Duo and Idol."  Wednesday will have "We Wear Pink" as its theme. Thursday's theme will be "Rated Arrg", with the big game taking place at the APS stadium. Friday is the talent show and the big homecoming assembly with the theme of "Clash of the Genres." Lunch time activities include Quidditch, musical chairs, and other activities, each hosted by a different grade level.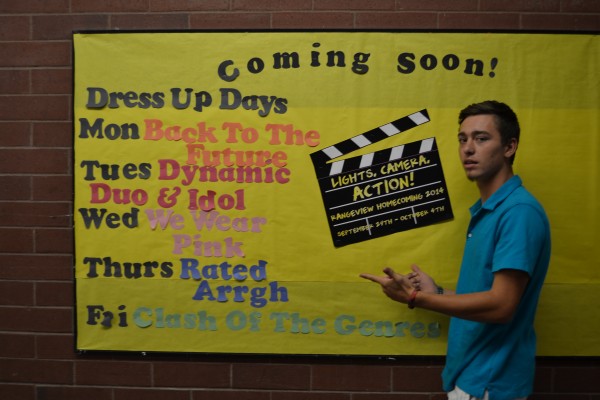 This year, many things will be different; The cheer team will be in charge of the pep rally, and the big football will be on Thursday, October 2nd."It will be really fun and exciting, I hope everyone enjoys the whole event," said Student Council Senior, Juwan Harris.
"Each grade level has a different theme; freshmen will be black and white, sophomores theme is horror, juniors will be action, and seniors will be sci-fi/fantasy," says leadership student, Bryan Fierro.
Be sure to participate in all homecoming activities and help your class win.