Dynamic Duo – the Gausman brothers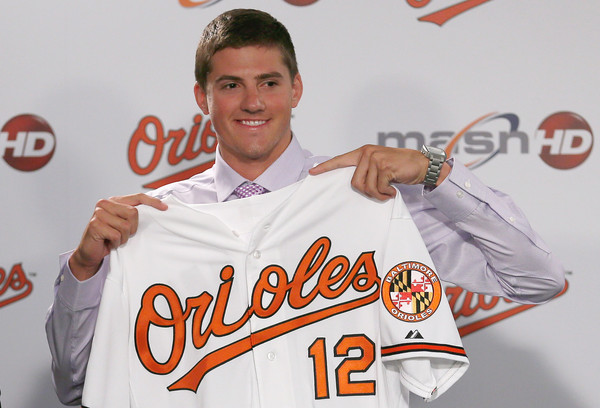 By: Cesar Estrada, News Writer
Rangeview's Varsity Pitching coach and US History teacher Brian Gausman has had quite the run trying to pitch in the major leagues. He made it into the minor league level with the Kansas City Royals.
Although he decided to take the teaching path it was his brother, Kevin Gausman who has made it Professional. Kevin who has played over at Grandview High School was drafted to the major leagues to play for the Baltimore Orioles. A team that right now is in the playoffs. "it's surreal, I've always thought of him as an idiot always getting in trouble" Said Gausman
Kevin Gausman started off as a pitcher off the bullpen and not a starter. Later on in the season he earned his spot in the rotation, yet, in the playoffs he will go back to the bullpen.
As for Friday night in game two of the ALDS (American League Division Series) Kevin pitched 3.2 innings giving up only three hits and one earned run with five strikeouts. Now we will wait to see how he does in the championship series against a hot Kansas City team this Friday.
Senior Jack Pauley from the varsity baseball team said, "I feel very confident in our pitching staff since our coach comes from a high level of baseball and also having his brother pitch professionally. It gives us an advantage over other teams we play with in the spring"
"Me being a pitcher, Gausman has really helped me and I am feeling confident to throw in this up coming season" said Senior Pitcher Jay Chamberlain.
Having a brother play professionally does not necessarily mean it is something totally amazing. Kevin's and Brian's brother relationship has been affected. Coach Gausman said he does not get to see his brother a lot anymore and that now that Kevin is seen by the whole country he gets criticized and not always in a good way. Coach Gausman said that now whenever he sees that his brother is having a rough day on the mound he feels he should be more supportive of him even if it's with the shot of one text.