The Votes of RHS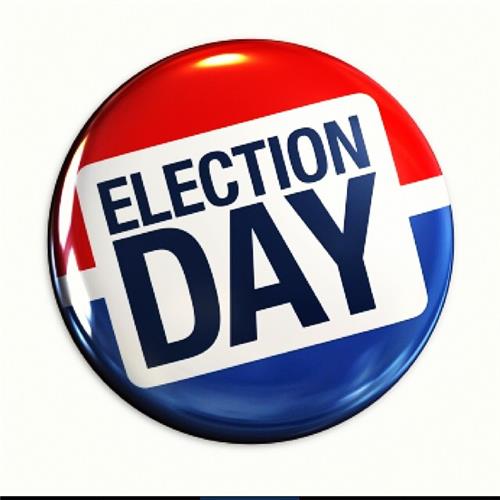 by Jonathan Headley
It is almost impossible to go to Rangeview High School without hearing about Mrs. Stephanie Walsh and her exploits to make her Government classes involved with actual government. Paired with the University of Virginia's Center for Politics, Walsh has set up an account on youthleadership.net, a mock voting website. The ballot for this mock election contained the votes for Colorado Senator, Colorado District 40 and District 6 Representative, Colorado Governor, Amendment 68, and Proposition 105.
On November 4th, Walsh, along with Mr. Hafner and Mr. Gosman, had her Government classes vote on youthleadership.net. Today, November 5th, the results came back. They are as follows:
• CO U.S. Senator: Mark Udall 48.5%
• District 40 State Representative: John Buckner 44.92%
• District 6 State Representative: Andrew Romanoff 44.92%
• CO Governor: John Hickenlooper 55.15%
• Amendment 68- Horse Racetrack Casino: Yes 48.45%
• Proposition 105- Labeling GMOs: Yes 60.82%
The interesting thing about this mock election is that several of the actual results conflict with the mock results. Cory Gardner won the Senator election and Mike Coffman won the District 6 election. Even more so, the mock votes for Amendment 68 and Proposition 105 are the opposite of the real world results. Why is this?
Walsh herself says, "Teenagers tend to be more liberal." To Walsh, her students lean more towards progress in our country.
Something that surprised both Walsh and myself, was the result for Amendment 68 and Proposition 105. As stated before, the real world results differed very much from the mock results. The students said yes for the Amendment and the Proposition, while the Colorado voters said no. "I think I have healthier conscience students," said Walsh when asked about the Proposition. Proposition 105 would have forced the labeling of all foods containing GMOs (Genetically Modified Organisms). The RHS voters wanted this labeling, which, to Walsh, was a good choice. With Amendment 68, it would have made an old racing track into a casino. "Teens can't gamble," said Walsh. This result confused Walsh and she has no real answer as to why.
One thing Walsh said was, "What was nice was that they (the students) were interested in their results." The students actually wanted to know their results and were genuinely interested in how their votes affected the mock election. To Walsh, this means potentially responsible voters in the future, but they still have something to improve on.
"Even though the students were told to, they didn't research past the ads on TV," Walsh said. This is unfortunate, but it would seem that at least a few did some research regarding the Proposition and Amendment.
All in all, this election didn't count towards the real thing, but it did prepare these students, and gave them insight on their own values. These students seem to find health and money for schools. Perhaps all of the government and civics classes could do this? Maybe the entire school could give it a try? Voting is very important in our government and this is great preparation for real world voting.