Senior's last words
Feature Photo By: Ruth Mesfin- This sign welcomes the Rangeview community as they walk towards the stairs. The sign has been there since the class of 1986 graduated.
Every year, seniors graduate and leave their high school to continue on to their personal journeys.
This year's class of 2019 wanted to give some meaningful advice for Rangeview's current and future students.
Nealani Elliston: Attended Rangeview for four years
"My advice to underclassmen would be to take advantage of every opportunity you're offered, even if it's out of your comfort zone — take it, try it, go for it."
Yucheng Zhang: Attended Rangeview for four years
"Live life frame by frame. Don't stress about the past; don't worry about the future. Capture life in the moment and keep everything in focus."
Bao Nguyen: Attended Rangeview for four years
"Find something that will motivate and inspire you. It can be a career or maybe a college you want to attend. There will be moments in high school where you might lose your motivation and feel hopeless, but your aspirations will carry you as long as you're willing to work."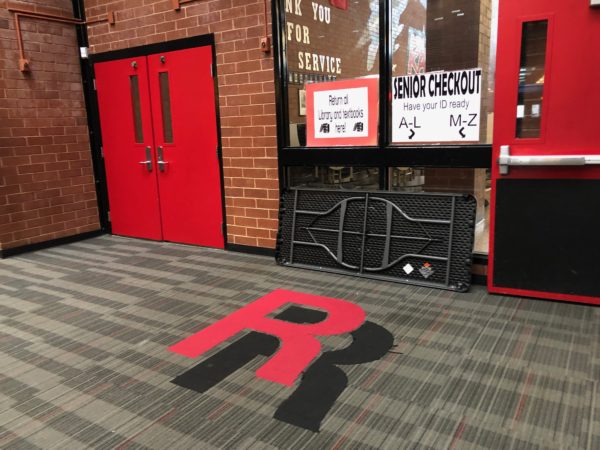 Dominique Harlan: Attended Rangeview for four years
"Don't give up. Living your life in the present may not be as promising as just seeing what your future will be like, but I can guarantee working toward it is."
Megan Marshall, Attended Rangeview for four years
"Don't let anyone be the reason you aren't happy, because in all honesty at the point you're letting them control you, just do you, and always remember there is always something to be happy about."
Anica Dolan: Attended Rangeview for four years
"My advice would be to enjoy everything that you can and to go to games and events that are put on at the school because you can meet other people and have a fun time with your friends. Also, I would say to keep up with school stuff as much as possible because it's better to not fall behind while you can. Have fun and do your best throughout high school. CCA classes are very good to take if you're going to school in state because you can get a lot of college credits done early and maybe even get your associate's degree while making your way to graduation."
Fabian Saavedra: Attended Rangeview for four years
"Be around people that will help you grow as a person, cut the negativity out of your life and don't live to impress others; live for the purpose of your life. Don't listen to anyone that will judge you for doing something; go and do what you gotta do and with your head held high. Also, go have a lot of fun with people because you want those memories when you leave high school. Don't let anyone lead you down the wrong path, trust me, you don't want to take that path. All you guys should get along pretty well. There's nothing better than positivity with other people. Lastly, ask for help whenever you need it, which you will need it."
Nadya Al Shaer: Attended Rangeview for three years
"Change your life today. Don't gamble on the future, act now, without delay. Also, the past cannot be changed, but the future is yet in your power."
Many of this year's staff and students would agree that this year's class of 2019 was a remarkable class who did many great things, as well as numerous underclassmen who would agree that they give good advice. People say they are sad about the seniors leaving, and that they will miss them dearly.