Soccer Looking for More after tough Quarterfinal Loss
Vic Strouse may have retired as the athletic director of Rangeview, but he won't be short on excitement as he returns a myriad of offensive weapons, including the school's single-season goal-scoring leader.
Last year's squad fell in the state quarterfinals to eventual runner-up Grandview in an even matchup that wrapped up a 12-5 campaign. The Raiders lose 32 goals and 36 assists in Alexis Flores, Wally Solanke, and Jason Chavez, but as always, Strouse is not without talented options ready to take their turn.
Six starters return including 2018's 5A leading goal scorer Rashid Seidu-Aroza. After racking up 27 goals a season ago, Aroza now holds the record of most goals scored in a single season at Rangeview. The speedy Braiden Nourse added six goals himself last season and should give opposing defenses fits this season.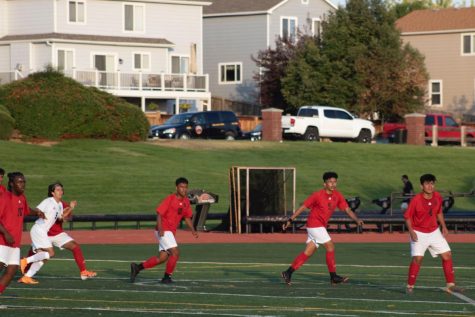 The Raiders have the same schedule as the 2018 season without difficult matchups against Grandview, Rocky Mountain, Cherokee Trail, and Far Northeast in the non-conference. 
"We will work more on discipline and work ethics to ensure a successful season," said the senior captain Seidu-Aroza.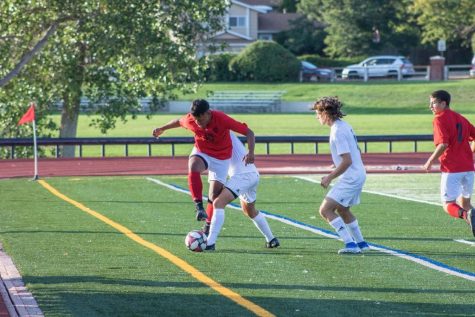 Some of that work came through as the Raiders notched a hard-fought 2-1 victory over Rocky Mountain Wednesday night on Seidu-Aroza's golden goal off a free-kick.
An inexperienced backline took some time to mesh last year and part of the success this season will have to be based on that unit meshing early.
"To beat top teams this year, we have to communicate on the field and also be disciplined," stated junior Ehadji Diallo. "Executing our assignments is key to being a great team.
The soccer team has started their season with a tough loss in the season opener against Grandview falling 5-1 after giving up three late goals in much more competitive than the score indicates kind of game.
Their next game is against Far Northeast Warriors on September 4th at 6 pm at Evie Dennis Campus.
For more information on the soccer team please visit Maxpreps.