Staff Profile: Mireles-Taylor Makes History
Trigger Warning: This article contains a brief discussion about depression and anxiety; it could affect anyone with mental illnesses such as these. Please take care. If you ever need help, here is the suicide hotline.
Inside the halls of Rangeview's Social Studies Department resides many key teachers that students tend to love. It's also the core of a variety of classes that students have the option to take for one semester, such as Latin American History, Ancient World History, Psychology, Sociology, and Philosophy. In the small little world that is the Social Studies wing, lives a teacher many sophomores and upperclassmen have come to love: Mrs. Mireles-Taylor.
Kasi Mireles-Taylor has been on the Rangeview staff for a very long time, this year marking her fifteenth year on campus. Taylor teaches General Psychology I and II as well as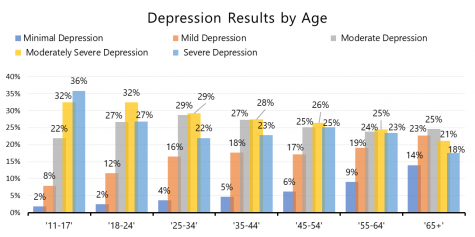 U.S. History. She's an avid part of the school's community, being the sponsor of the Interact Club. She also does self-improvement: going to classes to teach her more about psychology and history during her summer break, as well as promoting meditation within her classes.
As a psychology teacher, Taylor studies the mind and why we act the way we do. One thing that flows under that category is something special to herself and her students: mental health. 
"I feel like students are becoming more anxious and more depressed," Taylor said. "If there's one thing I can give to students, it would be to make them compassionate to themselves and other people." 
According to Mental Health America, a 2019 test with participants ages 11-18 showed 36% have severe depression; 32% have moderate-severe depression; 22% shows moderate depression; 8% showed mild depression; 2% have minimal depression. Youth are at the greatest risk of depression and self-harm.
For Taylor, these statistics are a motivator to keep the fire in her going to fill her students with determination to graduate.
However, it's not only being an advocate for her students on an emotional level that keeps her going; it's also her fellow staff members as well. 
"I feel like my fellow social studies colleagues are my work family," said Taylor. "We celebrate all the good stuff and support each other when bad things happen. The students and my fellow coworkers are the favorite part of my job." 
Taylor believes that the school is a positive community — for herself and the students — even with all of the recent issues circling high schoolers this generation. With her persuasive work family and bright students by her side, there's no telling what impact Taylor can make at Rangeview — even in 15 years — as well as the community and the future. 
Taylor believes in a creative teaching style — not only taking into consideration the stress, hard work, and overall spontaneity of the day, she teaches to the student's way of learning.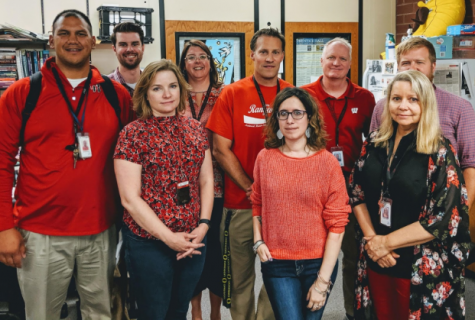 "I feel like human beings are naturally curious. So, how does the teacher tap into that curiosity, and get the student engaged, and do it on your own?" Taylor said. "I'm a human being getting to share a space with other human beings, learning some cool stuff. When I see a student sitting in front of me, I see all of the possibilities and opportunities in their life, it gives me meaning."
In contrast, while she likes to speak for her students, many of her students like to speak for her as well. Junior Giovanni Palozollo explained his experience with Taylor. "[She's] extremely kind, lovely, helpful, and a really good listener. Borderline underwhelming." 
Another previous student, junior Katherine White said, "She's a really nice teacher that understands her students and cares about their health." It's not just her friends that believe she's great: it's her stellar students, too. 
While Taylor isn't a teacher some of the Rangeview students will meet, she still provides a safe space for any student that happens to be wandering around the halls. She will end up making history in students' hearts by the time they graduate and by the time she retires from this school.