Staff Profile: Ms. Myers goes beyond teaching
Throughout Rangeview, there are many caring people; some are students and some are teachers. Some of the kindest students are a part of clubs or drama classes, while some kind teachers are math or social studies teachers. One of those teachers is Sara Myers.
Myers, a ninth grade Honors English and two freshman seminar classes teacher, is not only a teacher but a genuine person — described by many. Myers has been teaching for 12 years; she taught sixth, seventh, and eighth grade at Aurora Hills Middle School, a year at South Middle School, three years at Aurora West College Preparatory Academy, and this is her third year at Rangeview.
"Whenever we meet, she always has a good attitude…She has a lot of stress with everything," English 11 teacher Jason Oulman said. "She handles it all with grace and humor, I think that's impressive."
Myers is seen as one of the most relatable teachers. She's up with the silly trends such as "vsco girls" and not liking the musical Cats. As for other musicals, Myers loves them — for example: Waitress and Dear Evan Hansen.
In her spare time, she likes playing with her sons whether it's at the park where they can be rambunctious or go on road trips and explore.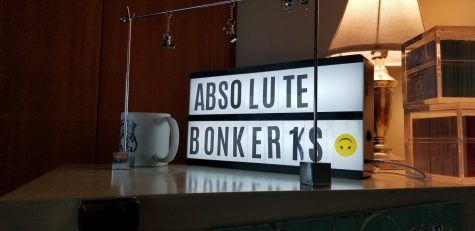 From day to day, not all students know Myers and the type of person she is; some see her just as a regular English teacher, but for those who really get to know her know that's not all.
"Her and I have really connected a lot," said Junior Precious Oladoye. "She's a second mom in this school…she treats me equally."
During her off periods, Myers has allowed students to come in and relax or do anything they need for school. It is a safe place for students to go if they're feeling overwhelmed or need a quiet place to work.
"That's part of why I got into teaching; I can't do much in this world, but I feel like I can at the very least provide a place to vent," Myers said. "When a student feels comfortable enough coming to me for that, it's not pride that I feel in myself, it's that I'm doing something right. This probably isn't the right word, but [I feel] honored in a way that they are allowing me to be there for them."
Myers is also very caring and gentle when it comes to kids having a hard time in either their home or school life. She is not afraid to ask what's going on or if she can do anything to make a student feel better.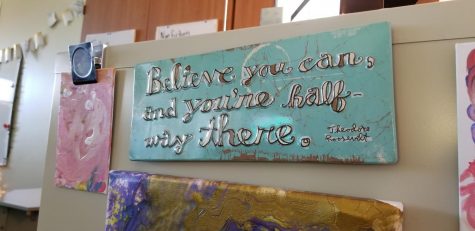 "I think as a human being, it is important to be kind, especially so often it feels like we live in an unkind world," Myers said. 
Along with Myers being there for students and giving them a safe place to be, she is also one of the new Link Coordinators this year.
Link is a group of upperclassmen students that build relationships between themselves and freshman, hoping to increase engagement and success in their high school careers.
"It was kind of by accident," Myers said. "Someone had sent out an email in spring of last year…and I vaguely had a sense of what Link was. I said, 'Hey, if nobody else does, I'm here.'" 
She has already improved Link and has worked with Link Crew to build the relationships needed to help one another and the freshmen.
"She's been amazing; she's leading us how to be leaders," Oladoye said. "I could already feel the environment and we're getting close with other people around us. It's not just about freshmen, it's about building relationships with those people in Link Crew too…that's how she's helped a lot." 
It is unclear what the next amazing thing Myers will do — or the journey she will take — but it is clear that people may still come to her in a time of need, ask for advice, or get to know her. In any case, it is likely that she will spread kindness and care through any situation.