Wyoming 14 Member Impacts Rangeview Students
On Tuesday, October 8th, Rangeview had a special guest speaker; John Griffin who was apart of the Wyoming 14. The Wyoming 14 was a group of 14 African American football players at the University of Wyoming who got kicked off of the team due to participating in a protest in 1969.
At the time, the head coach was Llyod Eaton; a 51 year old white male. Eaton decided to dismiss the 14 players when they appeared in his office with their black armbands on and  were asking permission to wear them in their upcoming home game against BYU. The arm bands were to protest the LDS policy (The Church of Jesus Christ of Latter-Day Saints), which banned African American men from priesthood.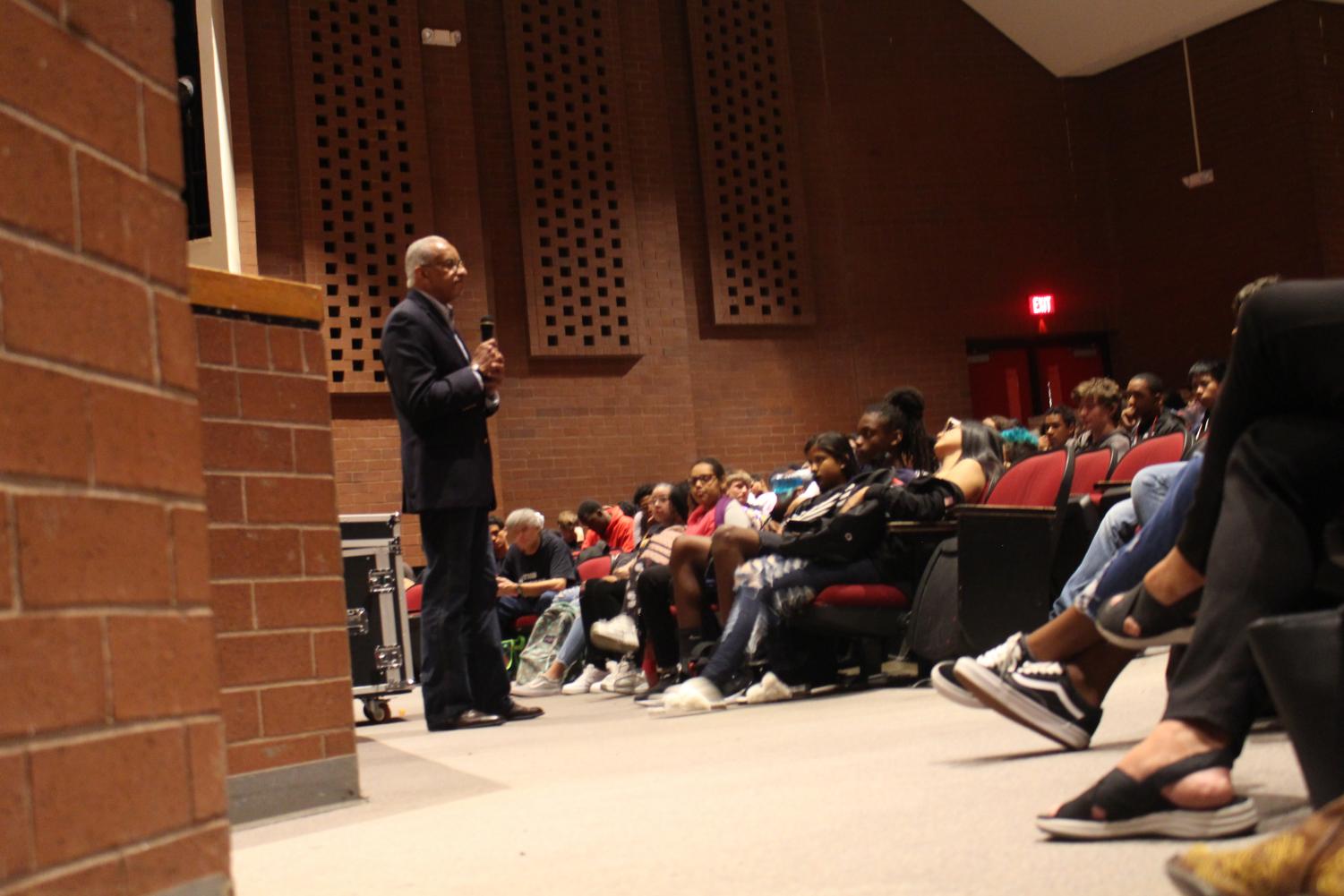 "There were a lot of lies out there, we never quit and we also never refused to play," said John Griffin. John Griffin was a Junior College Transfer from San Fernando, California and was the leading receiver.
The 14 players were: Tony McGee, John Griffin, Willie Hysaw, Don Meadows, Ivie Moore, Tony Gibson, Jerome Berry, Joe Williams, Mel Hamilton, Jim Issac, Earl Lee, Ted Williams, Lionel Grimes, and Ron Hill. 
"There were five of us who were NFL bound and I was one of them," Griffin said.
"Rangeview was blessed by the story told by John Griffin of the Wyoming Black 14. Their courage to fight discrimination for 50 years is a great example for our entire community at RHS," said Athletic Director Shawn Palmer.
It took the University of Wyoming 50 years to reach out and apologize to the 14 of them, only 11 of them are still alive. 
"He was very impactful. Especially as a black young man, he inspired me to want to make a change," said Junior Jayden Foster.