BREAKING: Strengthening Winter Storm Forces Early School Cancellation
Following a morning of question and concern, APS made the decision to cancel classes early for Rangeview High School and the rest of the school district.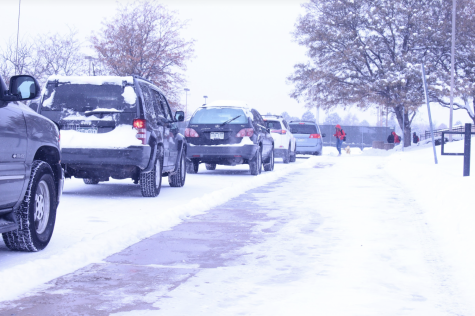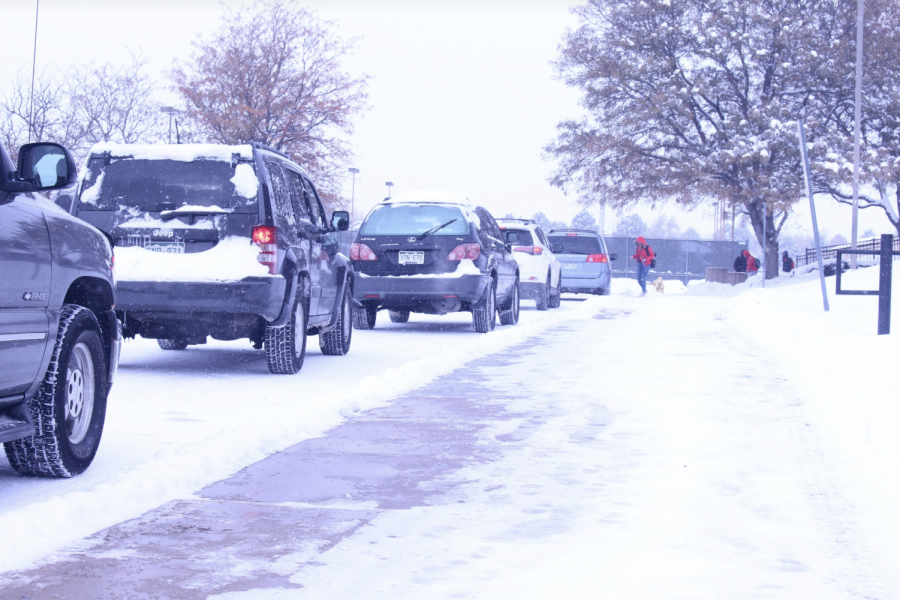 During third period today principal Lisa Grosz came on the intercom and announced that students will be released from school two hours early. Students are allowed to go home after their fifth period — 1:15 — unless they were pulled out by their parents sooner. Soon after, parents and staff received a call from the district with the same message. 
"We are concerned about the safety of kids and staff members, not only coming here, but making sure that when they get home that they had a safe trip," said Grosz a period before APS canceled for the remainder of the day.
When students woke up this morning in hope that there wasn't going to be any school many  checked the Aurora Public Schools (APS) website for information, while others looked at an array of local news websites: The Denver Channel, CBS Denver, 9News, only to find that they had to report to classes today. 
Although there were still classes, several teachers reported missing over half of their students. Teachers are challenged in these moments, but Grosz believes that teachers were making their best attempts to "[make] sure the kids that are here are doing what they are supposed to do."  
All things considered, this makes for a hectic day throughout the school, but particularly in the main office. Parents either called in their students or those students who are able to drive, decided not to challenge the road and risk their safety. 
"One of the biggest places were we see an influx of activity is in the front office and the attendance office because hundreds of parents call in; they want to know 'are we really having school, is there a late start, are we releasing early, are there after school activities?" said Grosz.
Often with winter weather, concerns arise around how many snow days are permitted before days would have to be added to the school calendar. The APS district calendar is 172 days long with just under 1,250 hours for the school year. 
However, Rangeview appears to meet these standards well beyond state requirements. CDE only requires districts to meet two conditions: having more than 160 days and more than 1,080 hours of seat time are required. This would mean Rangeview could have up to 12 days cancelled before it falls to those minimums.
The last time students were released early for weather conditions was in 2013 when Aurora had flooding conditions. Students were safely transported home early from school and given the next day off. 
Classes were not the only thing disturbed today, as the Vista Peak vs Rangeview volleyball contest was canceled as well this evening, along with all other evening activities. The match pits the two top teams in the EMAC against each other to decide the league championship.
As expected, APS has yet to make a decision on school tomorrow, but updates are available on the APS website.