Money doesn't grow trees, but it can plant them
It is already known that the planet is slowly deteriorating with constant forest fires happening in California and global warming affecting the IceCaps. There have been protests all around the world trying to slow down these issues, but there has not been any sign to show that this will change. On October 25, popular Youtuber Mr. Beast ( Jimmy Donaldson), 
Senior Reynaldo Hernandez said, " I love Mr. Beast his videos are hilarious, his content is amazing and original
Mr. Beast who already has over 20 million subscribers, has decided to use his influence to begin to make a change. He posted a video talking about his project aiming to put his plan into action by the end of 2019. He has  partnered up with The Arbor Foundation which is a non-profit organization who has agreed for each dollar that is given to the project they will plant a tree.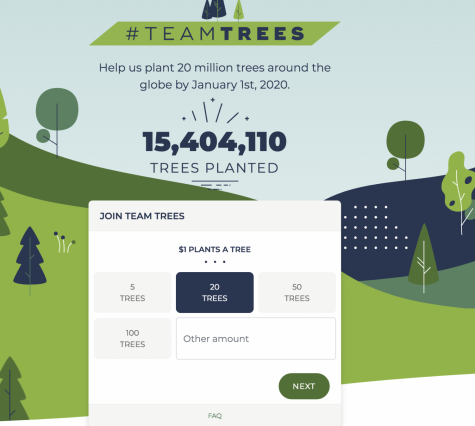 Jimmy has not contributed to this project by himself as he has had many fellow Youtubers help promote this movement posting it on their channels with links to the website to help with donations. A month hasn't even passed and the #TeamTrees movement has already raised over 15 million dollars which will result in 15 million trees being planted.
Math teacher Cheryl Wetzel said, " I think a dollar is worth it, why would you not give a dollar," said math department teacher Cheryl Wetzel. For a single dollar, the planet is benefiting for various years.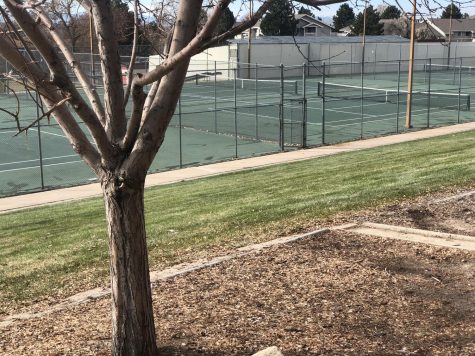 He is known for his videos of giving away money and donating it to his friends as well and organizations. He has already given thousands of dollars since the start of his channel, and he shows no signs of slowing down. 
Senior Luis Zambrano said, " I have seen various videos of him doing good things and donating to a lot of different people, but the tree movement he started is for sure the biggest thing he has done."
 His movement is as big as ever with a month and a half remaining. The hope is that  20 million trees will be planted.