Rangeview's Reflection from November 2nd, 2018
November 2nd, 2018 felt like a normal day in school within our corrupt society. Classes began at 7:30 am, students were waiting for the bell to put their phones away, and teachers were ready to start lecturing. 
Little did anyone know, halfway into the fourth period, an announcement from former principal, Dr. Fay notified students and staff that there was a "possible active shooter in the building" and that we needed to "duck and cover."
Not forgetting in that week, we had multiple secure perimeters, and having the principal's voice tremble in fear when announcing there's a threat in the building, was unsettling. 
Not knowing what to do because we've never practiced an active shooter drill in the school year of 2018-2019, everyone in my Honors 10 English class hid underneath our desks. In panic, Mr. Wells quickly barricaded the door — ensuring students that everything was going to be okay. 
To this day, many students say their hearts skip a beat when the announcements come on, not knowing if this day will happen all over again.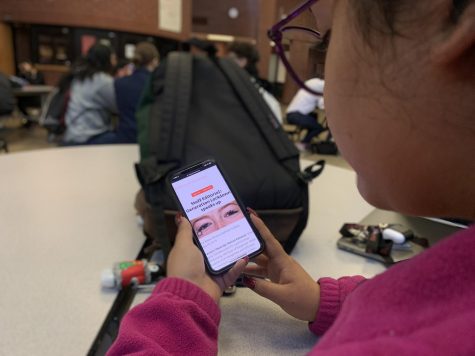 Junior Adeleen Quiroz said, "Change was supposed to happen, but nothing did. How am I supposed to come to school knowing that our lives are possibly still in danger?"
Many students mention the need of communication between administration and students. When we had an incident here on November 2nd, 2018, or even when all Colorado schools were shut down due to a huge treat of a women being "infatuated by Columbine", we never had an assembly addressing what we can do so that students feel safe, but we could have an assembly for the winter sports and their accomplishments. All teachers were given was a sheet of paper to read to students talking about how counselors are available if you needed someone to talk to.
Constantly seeing news in the media reporting shooting after shooting doesn't help the fact that we still have to come to school second guessing if we'll lose our lives. 
Just last week, in a Southern California High School, two teens were killed after a 16-year-old opened fire in the school's courtyard. The following day in New Jersey, shots were fired at a high school football game resulting in six people being charged, and several people in critical condition. As of today, there was a Walmart shooting in Duncan, Oklahoma, killing three individuals. 
In the span of five days, there has been at least three deadly shootings affecting families across the country. These incidents constantly happen changing the way children in our generation handle the news of another shooting. However, how do Rangeview students feel about the safety regarding our school?
Junior Jessica Vo said, "I feel like the safety has improved a little bit, but there should be more effort put into it."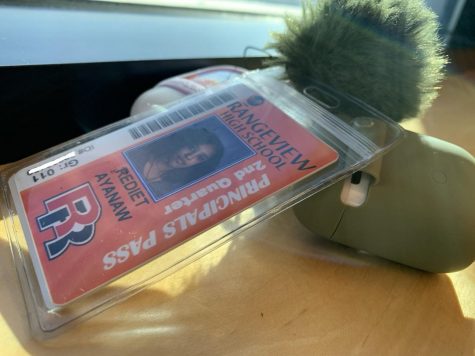 One change that has helped our school is the idea of principal passes changing from a sticker, to an ID with the student's face and name printed onto it.
Sophomore Milko Dube said, "One thing that they've done is that they've gotten stricter with the ID's, and I like how they make you pay for another showing how we need to exemplify responsibility." 
However, important issues like doors that are supposed to sound when opened, don't work. Students constantly open those doors, knowing the sign that mentions how the doors should only be used under an emergency, is just there to scare students. 
"Overall, in just enforcing things like the current Rangeview ID on them, we've stopped people who've tried coming in who aren't Rangeview students," Principal Ms. Grosz said. "We've also hired an extra campus monitor, which is one more than we had last year. We've put together a significant schedule in how they rotate through the building, and where they are. We've put staff in place for their supervision to hopefully help identify who students are and to make sure kids are safe. We've hired another dean of students, so a lot of that is around supervision."
So what else will it take to make this school a bit more safe, avoiding incidents from happening in the future? It's us, the students, the ones who walk these halls every period, the ones who attend school for an education, the ones who deserve to feel safe in a place we need to be everyday.