I'm Thankful For…
Although thanksgiving was last week, the feeling of gratitude can continue to fill the Rangeview hallways.
Gratitude is known to make people happier and overall, a better person. Researchers found that students who were higher in gratitude were "less stressed, less depressed and had higher perceived social support". Throughout high school, it's easy to get overwhelmed with tests, handling priorities, or even just getting through the day. Expressing gratitude is just one way of relieving the stress that comes with life.
Before going on break, I asked a few students what they were thankful for and how they plan on spending the holiday if they celebrate it. 
Junior Irvin Melendez, said, "I'm thankful for my family and friends and to be able to go to school." When asked how he spends the Thanksgiving holiday, he stated that his family doesn't do much for the national holiday. "Sometimes we go out and sometimes we stay at home, but we usually just start decorating for Christmas."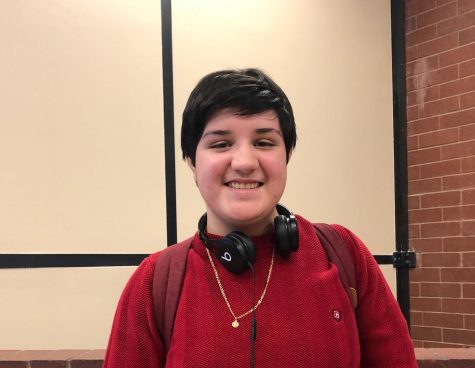 Spanish teacher, Michael Keldsen found it hard to answer the question but said, "I'm thankful for calm in my life. I value peace and mindfulness and try to find tranquility and calm throughout my day." 
In addition to appreciating loved ones, the chance to be able to rest after a long day or find peace in a situation is an experience that not everyone gets to have.With Kelsden being a new teacher this year, he has undergone changes, one of which being how he spends holidays. "I usually spend it with my family.[but this year] I am going to my sister's who recently moved to Colorado. I'm thankful for her as well."
Family is very important to junior, Berenice Leal, as seen from her response when she was asked what she was thankful for. "I'm grateful for my parents that push themselves beyond their limits to make sure my siblings and I have a roof, food and a healthy life despite the complications they come across." 
For Leal, gratitude is seen in many forms. "I'm grateful for everything that has happened this year because it all led to amazing things." She went on to say that her holiday will be spent alongside family friends who "took us into their arms seven years ago when we first moved here to Colorado."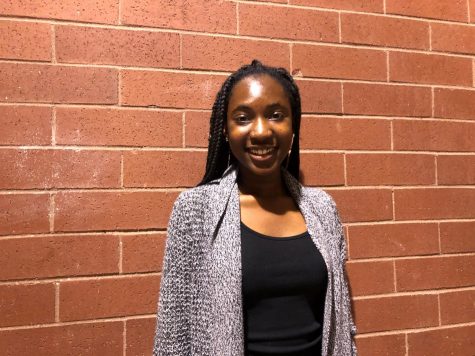 "I'm thankful for life, because it's been a weird time for me right now, knowing that people have been passing away," stated Junior, Blessed Asare. Through the bad, she keeps her head up- "I wake up every morning trying to fulfill my purpose in life."
Asare planned on spending her Thanksgiving break with loved ones. "We're having a thanksgiving party; I'm gonna be at my aunt's house just spending time with family." 
Whether your Thanksgiving was filled with a big feast or not, never forget that there are people who care and appreciate you and that there's always something to be thankful for. After all, it only makes us better people. 
Be thankful:
That you have access to clean, drinkable water. 
For your health.
That you have a roof over your head or a safe place to live. 
For your opportunity to get an education.
For your ability to read this sentence right now.
For the food on the table.
That you have another day to live. 
For the ability to learn.