Election Preview: Student Body Vice Presidents
As election season for student leadership has made its annual appearance for this 2020 school year, new students are ready to take the Vice President position for the student body; this year there are three candidates: Ola Folarin (upcoming junior), Sebastian Lee, and Samantha Fuentes (both upcoming seniors). A lot of people may not see the vice president as an important role; however, it actually includes more than just assisting the President or taking over when they're gone such as being a louder voice for the body as well as a planner for the future of the school. 
Samantha Fuentes is ambitious in the future stating, "I know what needs to be done, and I know how to get it done-my competitors are newer to the class. I really want to make the student council more of an actual [one] that does more than just plan events."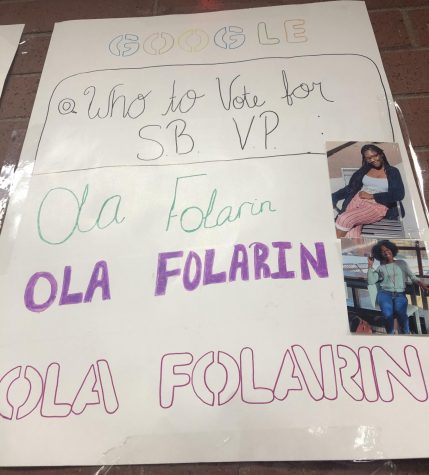 In a different aspect, Folarin believes in the students' voices being heard as the first priority, "I love advocating for people and saying stuff others are too scared to say. I love making sure people here are being heard." 
In relation to Folarin's aspirations with the potential of the VP position, Lee expresses, "I have the initiative, drive, and integrity to do what I say. I'd like to increase communication between everyone." 
The primary motive shared between all three candidates are making the school and its admin more connected and in sync with each others' wants, but also realities and true abilities.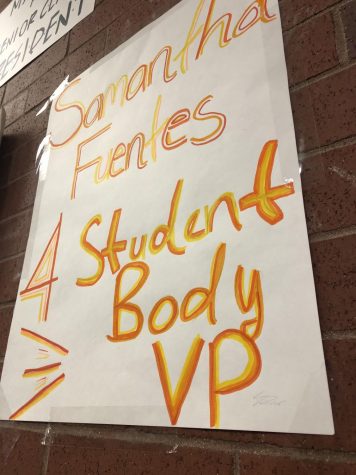 To remind everyone, it is all a friendly competition and every student has the potential to do a great part with the positions they are chosen for. Results of all races including each class' will be declared Friday, February 21. If you haven't voted, you still have one more day!