A Letter to Cody
Selfless, kind, and thoughtful.
These three words describe Cody Lyster, but words cannot fully describe the amazing being that Cody Lyster was; and, the way he touched the lives of others. 
On April 8th, Rangeview alum Cody Lyster passed away from complications due to the Covid-19 virus at the age of 21. 
He played on Rangeview's baseball team as a varsity first baseman before graduating in 2017. In his four years at the school, he established his kind-hearted reputation. Lyster impacted the lives of so many around him and after graduating, continued his baseball career at Colorado Mesa University –in addition to pursuing a major in criminal justice. 
It was only a few weeks ago that Cody began to develop symptoms of the COVID-19 virus. He was soon hospitalized and placed on a ventilator. After battling the virus for a week, Cody went under a medically induced coma and his heart stopped working soon after. 
He's the youngest victim that the virus has taken in Colorado, according to governor Jared Polis.
Cody was a young and healthy athlete, and although his tragic death comes as a shock to everyone, the lasting impact he made on anyone who knew him, is no surprise.
Jared Cameron, who graduated from Rangeview alongside Cody, explains just how much Cody meant to him,
"Cody was my best friend and losing him has been really hard on not just me but my family as well.  My parents looked at him like a son and my sister and I thought of him as a brother. There was no blood between us but we were family," Jared says. 
"I think the thing I'm going to miss most about him is his heart and his hugs. I knew Cody for 7 years and I never saw him get legitimately mad, he always kept a cool head and really spoke from his heart, he loved everyone even if they didn't love him back."
He recalls his first memory of Cody, explaining how his initial impression of him was far from accurate. 
"He was an intimidating looking guy, I remember starting baseball the summer of my 8th-grade year and I thought Cody was the assistant coach, he was just so big and already had a beard coming in. I was so scared of him, I was just a skinny little toothpick and he could have broken me in half by just sneezing on me, I avoided him at all costs. But one game I made a diving catch in the outfield for the 3rd out of the inning and got up off the ground and here comes Cody barreling right at me," explains Jared.
"I was very scared, but when he reached me he picked me up in the biggest bear hug I've ever felt in my life and all the fear melted away. Eventually I grew up a bit and Cody wasn't as much of a giant in comparison to me. But I'll always remember that day, that's the day we truly became friends. Cody is a big reason of why I am who I am today, and I will be forever grateful to him."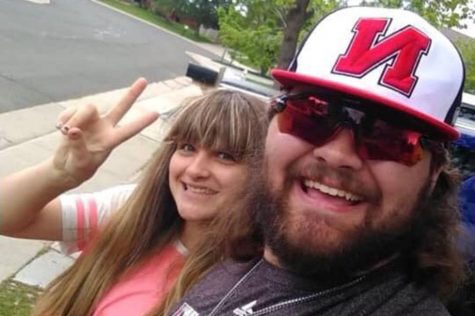 Cody's younger sister Sierra Lyster was impacted heavily on the death of her older brother and has an impactful message for him:
Dear Cody, 
I hope you're up there playing on the field of dreams. You were one of the good ones, and you knew what you wanted to do in life. You did not deserve this, you deserved to be here with your family and friends.That day the ambulance came for you, I screamed out my window "I love you",I wish I would have said it more often.  I wish we could have gone out in your truck and drove around more often, but more importantly just spent more time together because no one knew your time here would be cut too short. I had talked to some of your friends and coaches who have reached out to me, Jared and Madi are a mess, Here's a little of how they feel, "I'm never gonna forget that bear hug or that smile. He always had a way of making people happy (Jared Cameron)." Jared is at a loss for words. He lost his best friend of 6 or 7 years. 
Now Madi met Cody this year but they became great friends in that short period of time. "He was always there for me if I asked no matter what time of day. We could be goofballs together or as serious as silence. His heart was made of Gold… I loved his mullet, it was a huge part of him (Madi B)."  Madi and Cody would hang out everyday when he was in Grand Junction. 
I got a message from your coach up at Mesa, he shared his favorite memories and things about you. "Cody was a wonderful person both on and off the field. I could always count on him to bring a contagious smile and unequaled work ethic. I am honored to have coached him and become friends with him (Coach Andrew Zanski)." Cody's whole team was devastated to have learned of my brother's passing. Here is what one of his teammates said, "He was loved by everyone that knew him and he will forever be my best friend (Kegan D'Aleo/ Baseball player at Mesa)." Everyone who knew him was heartbroken. You were my best friend and will always be my best friend. I'll be down here making you proud. Fly high on the field of dreams. 
R.I.P Big guy, I love you.
The passing of Cody Lyster left a void in the Rangeview community but his memory is what has brought us back together. Through the years, Cody had an everlasting impact on those around him but more importantly he allowed others to create and cherish the memories they had with him. He will be forever remembered by the Raider family. 
In support of the Lyster family, a Gofundme has been made to aid their medical expenses.