Class of 2020 Top Ten: #8 Tiffany Smith
Tiffany Smith with a GPA of 4.677, rank eight in the class of 2020, and ambitious in taking most of the offered AP/CCA classes. Smith set her goals high when she was younger and surpassed that with flying colors. Her friends describe her as reliable, kind, and a very supportive friend. Smith rarely gets very upset and takes it in stride when handling any problem she comes across. 
"In seventh grade I set a goal for myself to be number 11 when I graduate high school and I surpassed that goal and am now eighth," Smith said. 
Her impact at Rangeview does not stop at just her grades, she has attended nearly all school dances and is an active participant for National Honors Society, Tri-M, and Thespians.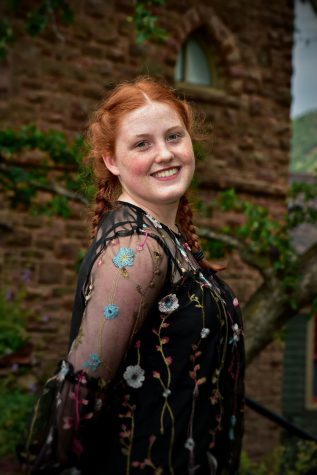 One of her teachers, James Laguana, noted that Smith has taken on two choirs which include a lot of after school performance responsibility, Many see this as proof of her dedication to stick to what she is passionate about and in the long run, personal responsibility is a good skill to have. 
"I have known Tiffany for her entire high school journey and she has shown me tremendous dedication, a supportive work ethic and a talent in the early stages of excellence," Laguana added, "I can tell that Tiffany will go far in life and I wish her only the best."
Smith is described as reliable and a model of a beacon of support. Her teachers admire her  high level of enthusiasm and accredit this as what allows her to get the grades she does as an honor student.
Smith has an interest in horror movies and believes in spirits/ghosts. She also mentions wanting to stay the night at the Stanley Hotel in Estes Park, the site where they filmed the known horror movie The Shining, also rumored to be the most haunted places in the world. Her interest in horror defines Tiffany smith as a person as is most cases with others and their interests. 
Her wide variety of interests goes into her school work as well as she has been in band and theater alongside choir. 
"Tiffany is super nice and was always there for the freshman when she was in band," said junior Sean Ryland-Winter, "after she left she would help people whenever she could as well."
 Sean, though not a close friend, also notes that Smith also helped him occasionally when he was being stubborn and left a positive impression. 
Although Smith was in band class for a year, this was enough time for Sean to know that she was a kind and reliable individual.