Class of 2020 Top Ten: #7 Leila Kelly
For a high school senior, Leila Kelly has accomplished many goals throughout her high school career; including, clubs, volunteer work, and sports — specifically basketball and volleyball. Leila enjoys focusing on her education and helping others. She cares for those around her and  makes sure that those people are doing okay. 
Throughout her four years of high school, Leila has been a part of many clubs such as Interact Club, BAASA, Social Justice Club, and National Honors Society. She has also volunteered for Adopt-A-Street, in which she helps clean up a street she has adopted once a month.
Leila stated, "it's helped me realize how passionate I am about the environment, which is why I chose Environmental Engineering as my career."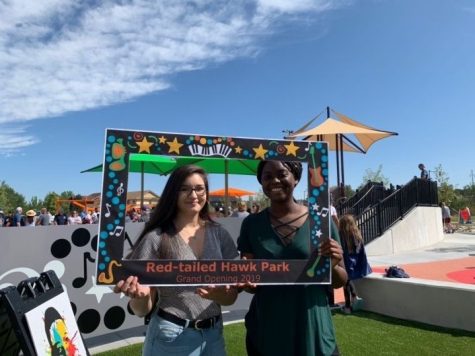 With Adopt-A-Street, it helped find her passion in helping out with the environment. When it comes to her education and future, Leila works her hardest to earn what she deserves.  Not only did she volunteer for Adopt-A-Street, she also volunteered and helped at the St. Judes Run last year.
Leila stated, "it reinforced the importance for community members to be there for one another and give back."
With the care she has for others to be successful and have joy in their lives, she truly knows how to be there for one another and have an impact on everyone around her in a positive way. 
Government teacher, Mrs. Walsh stated, "not only does she want to make the world better through engineering, she also is a champion for Social Justice.  She truly is the best of Rangeview. She always works really hard to understand and through Social Justice club, brings ideas to discuss so all people can gain a better understanding of the issues around them."
Outside of school, Leila enjoys spending time writing, doing puzzles, and spending time outdoors in nature and surrounded by the environment. She also enjoys singing, in which she was a part of show choir and a part of Tri-M. While managing to work between school and volunteering, she's kept a positive attitude towards all her work and managed to make others positive as well. 
Senior Tiffany Smith stated, "I would describe Leila as funny and selfless because she's always there to make everyone laugh or just to talk to and make their day better." 
Leila always puts her mind on helping everyone else before her, making her an amazing and selfless person to have as a friend. 
With Leila's passion in helping out with the environment and all her achievements she's accomplished in high school, she plans to go to Mercer University in Macon, Georgia and study in Environmental Engineering.