Class of 2020: Outstanding Seniors
Neissie Bradney (Story by: Brianna Sanchez, Reporter)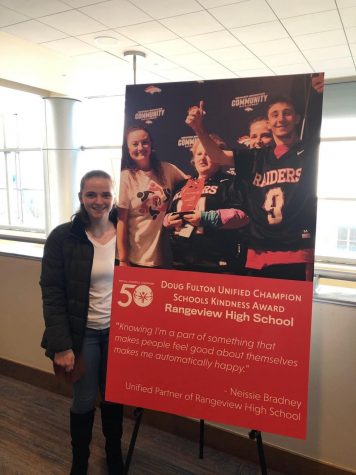 "She's one of those rare people that you meet in the world who just cares about everything and everyone," were the words from Mr. Gilliam, an educational assistant in Student Services. 
Senior Neissie Bradney has a great drive towards her passion which is: "Making sure everybody feels included because nobody deserves to not feel included." When asked when she became dedicated to this passion, Bradney mentioned her experience as a Girl Scout. She recalled that a girl in her troop had a brother with a disability, who had a great impact on her. 
Bradney says that by, "Being a part of his life and seeing how different his life is [was] compared to mine, and how discriminated he was against…I got interested in making sure everyone feels included." 
Ever since then, Bradney's willingness to help people, specifically those with disabilities, only grew. She participated in the Unified Sports Program at Rangeview during her sophomore year and was a teacher's assistant in the development learning center (DLC). From those experiences, she has gained an immense amount of admiration, support, and respect from teachers at Student Services. 
Ms. Ceyrolles is one of them, and describes Bradney as, "Hard working, compassionate, passionate, a leader, genuine, kind hearted and an all around wonderful human." 
Bradney believes that the opportunity to assist Ms. Ceyrolles helped her discover her love for students with disabilities. 
She mentioned that, "I started out just wanting to help them and not sure if I wanted to make it my career…but their hearts and their personalities have made me realize that I really wanted to be with them…and work with them my whole life."
Along with Ms. Ceyrolles, Bradney got the chance to meet Mr. Gilliam, who also works at the DLC. Upon first meeting her, she and Mr. Gilliam developed a bond through interacting with the kids — and to him, that makes her oustanding. 
What stands out to him is, "Her act of selflessness; she's just an extraordinary young woman destined for greatness."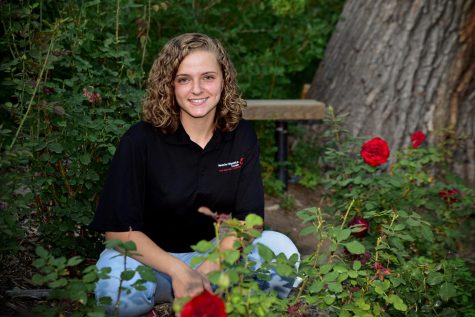 Neissie has been a coach for the Unified Sports program and a Special Olympics Youth Activation Committee Rangeview Representative. She says because of these experiences, she has been able to "educate the gen ed community on how to be inclusive." While her actions have helped spread inclusivity through school, she encourages others to do the same. "Just seeing how far a little bit of inclusion goes…even just seeing somebody sitting alone at lunch…going to talk to them can really make a big difference." 
When asked about her plans after high school, Bradney mentions that the current national state of emergency has influenced her decision. 
"I cannot do online schooling so I just decided to take a year off and hopefully, if schools open back up, then I'll work at Rangeview," said Bradney. Due to her continuous work with Student Services, she will work at RHS as an occupational assistant. After her year off from school, Bradney plans to go to CCA or Pickens to continue her education. 
Julie Verela (Story by: Eric Huynh, Opinion Editor)
Transitioning to a new state while living apart from some of her siblings, Julie Varela had to learn how to adapt to a new environment and new faces. It was daunting at first, but she was able to develop herself as a person here at Rangeview.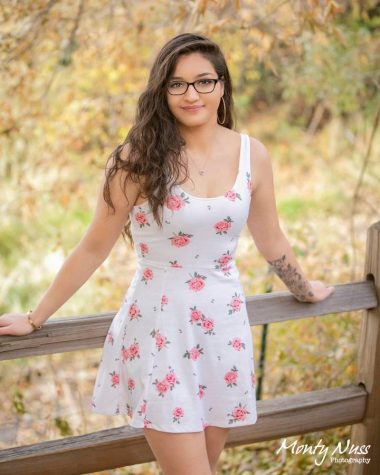 Varela grew up in Albuquerque, New Mexico and lived with her mother and older brother. She also has two other siblings younger than her, a boy and a girl, but they usually lived with their father ever since the divorce of her parents. Despite the separation, Varela grew up spending time and surrounded by her siblings and other family members, being an important aspect of her life.
Eventually, Varela along with her mother and brother decided to move to Colorado after middle school to start a new adventure. 
"I was super excited and happy to be in a new state and I had so many fun adventures, but I was also struggling a lot mentally," said Varela. "Like most people, middle school was really hard for me and fell down some dark paths." 
Freshman year, she was a shy person who didn't do anything to push herself out of her comfort zone. She was afraid of losing friends and making mistakes; however, the teachers and friends she met at Rangeview pushed her to become a better student and a better person. 
Now, she participates in various extracurriculars: Reserve Officers' Training Corps (ROTC), Future Business Leaders of America (FBLA), League of United Latin American Citizens (LULAC), Social Justice, UNICEF, Interact, and National Honor Society. It's important to be involved in her community and make a difference, connecting with the community along with creating positive memories.
She isn't afraid to take risks and seek discomfort and many have her ambitions to improve herself.
"One point that I've seen Julie grow is her willingness to lead and express her opinion in order to organize and create ideas," said senior Nathan Berhe admiring her. "She has made a point to go after and lead the things she's passionate about among the various clubs she's been involved in. Even when not in a leadership role, she always manages to provide some ideas and critics in order to help groups create the best project that they can."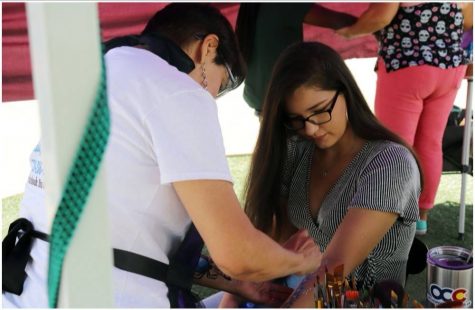 "I believe she will do great things because she is a strong independent young woman, she is very strong-minded and one of the best people I have ever met," claimed sophomore Elizabeth Sanders. "If she has a goal, she will reach it one way or another."
She decided to go into the Navy as a Cryptologic Technician Interpretive. This will allow her to travel and learn new languages because they are a gateway to many unique cultures, people, and opportunities that she would not get anywhere else.
As she pursues her career, she will "do everything to set an example for [her] younger siblings who are currently in a place where they have nobody to look up to for regarding education."
Christopher Speller (Story by: Karisa Shumock, Reporter)
Even though the class of 2020's senior year was cut short this year, the seniors are getting ready to wrap up their high school careers and move onto their next chapter of life. A certain senior, Christopher Speller, stood out this year because of his dedication to the basketball team at Rangeview. 
Speller has been on the varsity basketball team since he was a freshman, and he has worked hard to become a strong basketball player on the team. This season, Christopher was a point guard and played a big part in their undefeated season. He set a Rangeview record with 156 steals and was named All-State Second Team two years in a row. Christopher Speller will be continuing his basketball career at Colorado Mesa University. 
Speller has been said to have worked just as hard off of the court as he has on the court. He maintained a 3.5 GPA throughout high school. Christopher took all honors classes, and he even took a few AP classes in the past four years. 
"Christopher has set a standard of excellence as a student-athlete," said Coach Palmer, Rangeview's boy's basketball coach.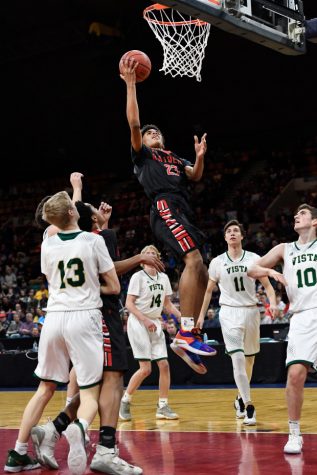 Coach Palmer wants everyone to know to not mistake Speller's quiet and laid back personality, Palmer says he is a "fierce competitor and an accomplished trash talker." 
Within his close friends and family, Speller is known for being happy, playful, and appreciative of life. Isaiah Jamison, a friend and teammate of Speller says, "he is always laughing and has taught me to smile and live my life to the fullest." 
Speller's friends want Rangeview to remember him as an amazing basketball player, but also a good person and a great friend. Christopher has impacted the Rangeview community in many different ways; he is an unselfish leader, has a positive aura, and has played a huge role in our basketball team. 
"I want to be remembered as a hard worker," said Speller. 
Students at Rangeview can see how passionate Speller was when it came to doing the things he loves. Speller spent his last four years being a role model, great basketball player, and dedicated worker at Rangeview. He will continue to be great as he begins his life at Colorado Mesa University.