Ms. RHS: Meron Siyoum
When Rangeview High School students and teachers hear the words disciplined, enthusiastic, and selfless they inevitably think of senior Meron Siyoum. With her authentic representation and complete devotion to RHS, Siyoum has been named Ms.RHS for the class of 2020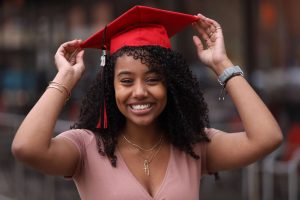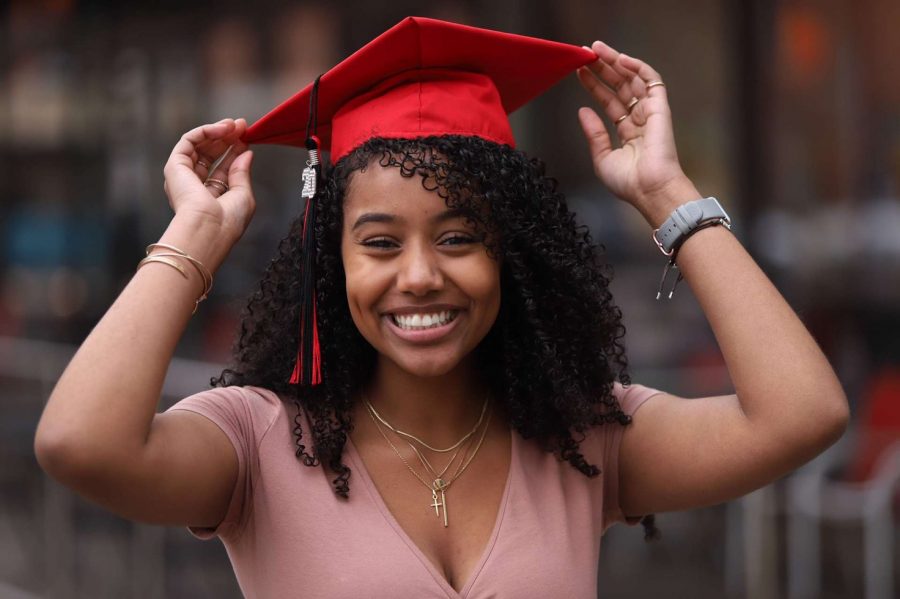 Over the course of her high school career, Siyoum's love for being involved influenced her participation in various extracurricular activities. She held the positions of Freshman Class Historian, Sophomore Vice President, and Senior Class President, in Student Leadership, which she demonstrated a deep passion for. 
Siyoum's strong sense of confidence and lack of intimidation by tasks or individuals also led her to take part in speech and debate, National Honor Society, College Track, and Link Crew, among an abundance of other activities.
As someone who consistently strives to exceed in every task she is given, Siyoum admits that her high school career has not come without obstacles, however, seeing projects she helped complete come into fruition filled her with satisfaction. 
"During the four years I spent at Rangeview I had the ability to get to know so many people and do so many things that I love. At times I thought I would fail but pushing my limits showed me that I can handle a lot," said Siyoum.
Some of Siyoum's favorite memories are those that impacted her high school experience, those that she put so much time and effort into. She reminisced about the many homecoming weeks, games, plays, and assemblies that she attended. 
"Every homecoming week was so much fun to plan but senior homecoming was extra special, it was the most spirited. I was also very happy to have been present at our basketball state championship; it was the cherry on top for our senior year," shared Siyoum.
A leader like Siyoum is a vital piece of Rangeview High School and its culture. She has helped foster diversity and exceptional support by helping many individuals while positively enhancing the school's environment.
"When we started the Athlete Hall of Fame this year Meron volunteered her free time to brainstorm and plan our event. She has also helped with the promotion and marketing of our basketball teams over the last two years," said Rangeview's varsity basketball coach, Shawn Palmer. 
Siyoum balances her time assisting teachers at RHS but also acknowledges the student body and their needs. 
"[Meron] never fails to provide [the student body] with everything they desire, even when they don't ask for it," said her close friend and senior, Henry Suh. "She's also very helpful when it comes to personal advice and school work."
By making school a priority and going above and beyond Siyoum motivates the Rangeview community. She is admired for distinct characteristics that make her a great role model. 
"If you have ever heard of the saying, "you can do whatever you put your mind to", it perfectly describes Meron to a T," said leadership sponsor and clerical staff member, Michelle Marquez.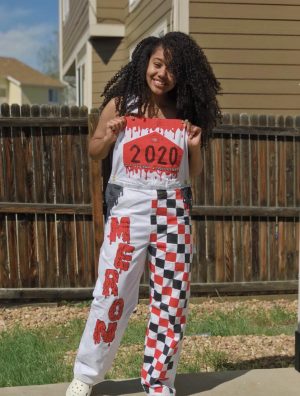 Evidently Siyoum made the most of the past four years and left her mark on many at Rangeview High School. As she goes on to college and explores what major she will pursue at the University of Colorado, Fort Collins she will surely have the same effect. 
"Sometimes you are fortunate to find people that are willing to put in the extra work, other times you run into talented individuals that can impact any project. Rarely do you find someone that can put in the long hours and has the creativity and skill to make those projects incredible. Meron has that mix and she is great," concluded Palmer.