Myriam Alcala: Becoming a Leader of Change; from Editor-and-Chief to Future President
"Speak Truth and Minimize Harm" I read that quote in Carabello's journalism room everyday as a first year reporter. Who knew that one sentence could define my high school experience so profoundly?
I grew up only speaking spanish and found no real interest in school. One of my first memories of school was getting yelled by my bus driver for not understanding English.  It took a long time to get where I am today, I have journalism to thank for that. 
Although my academic merits and interest in school involvement were prominent freshman year, it was not until I joined the Raider Review sophomore year that I really felt I was part of something. Journalism –along with debate and student government –helped me find my voice and the courage to speak up. 
And boy, did I speak up.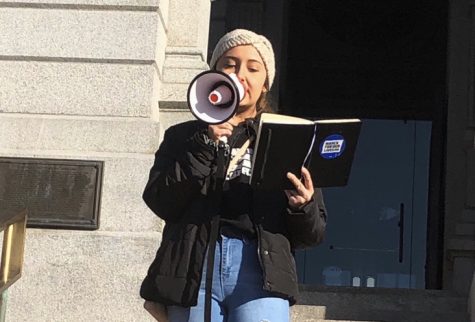 One of the most defining moments of my time at Rangeview was not that I was class president or a three time debate semi-finalist, it was a story: Why does leadership look so white? 
Not only was this my first real opinion story, it was the one I am remembered for. I recall the series of meetings and discussions this article caused like they were just yesterday; but, I also remember the amount of times I cried whether it was alone or in front of my counselor Kyle Hirsch as I asked to audit Student Government. I felt alienated by people I believed to be friends, classmates, it was one of the most difficult moments of my life; but, it was also one of the greatest learning experiences.
It took months to recover the strength I needed to continue writing, the thing that pushed me to continue was the young girl who approached me during election week to express how I was the reason so many students of color were applying to be a part of student government or as least voting for the first time in their high school career.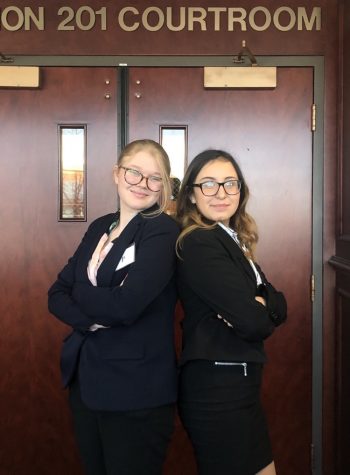 I created change. 
Being a leader and an advocate for change comes with hardship, but it also comes with the satisfaction of knowing you are creating a better world.
Because of journalism, because of my experience as a reporter, I began seeking for change elsewhere. I became the Programs Director of March For Our Lives Colorado and Colorado High School Democrats. I began working on local legislation and state wide protests. I became the leader I am today.
Of course I didn't stop writing, I continued to search for change within the Rangeview community. I learned that no matter what I say, someone will always be angry, be hateful; but, I was not in it for them, I was in it for people like the girl who stopped me in the hallway. I was in it for the people who crave progress, for the community advocates of change. My writing became bigger than just me, just the Raider Review, it became a part of a movement, a part of the future. 
As I look back at everything –the good, the bad and the ugly –I cannot help but wish to do it all over again, the exact same way because it was the bad and the ugly that pushed me to be better. I never thought that one class, one site, one article was the chain reaction I needed to become who I am. I am so grateful for everyone who helped me through this journey, one that will continue at the University of Southern California where I have already begun stirring the pot as a summer opinion staff writer at the Daily Trojan. I plan on majoring in Political Science and Journalism on the pre-law track with hopes to one day run for President of the United States.
It was an honor to be a Raider, an honor to be Sugar on Sugar-n-Spice; remember my name, all one thousand of them, Myriam-Fernanda Alcala Delgado: your editor-and-chief and future president.