The bittersweet ending requires a little bit of cheesy story, so this is mine.
Life is like a wave — and during high school, my ship crashed.
Halfway through my freshman year, I moved to America from Indonesia. With hours of listening to western pop songs and binge-watching Christmas movies, I thought my English was okay. 
I was wrong.
At school, people talked too fast and there were no subtitles. My friends talked about things I have never experienced or even heard before. Moving was harder than I imagined and changed me in ways I did not expect. 
My ship was crashing.
The person I was, a talkative girl who loved to tell stories (right, I wouldn't believe I was talkative either), suddenly lost her ability to communicate. I felt unheard. I wanted to talk, but what came out was incomprehensible to others. 
After six months, something had to change. Not wanting to sacrifice my dreams and disappoint my family, I stopped blaming other people for not understanding me. I looked for ways to change my situation and joined College Track. There, I was 'forced' to talk. My peers and mentors asked me lots of questions and listened to my broken English. It was embarrassing to repeat myself, trying to make them understand me. Yet, people were more accepting than I thought.
I started to adjust my sail better. With the help of others, I was able to get my ship fixed, even modified for whatever will come next. 
 As I became more fluent, a drive for success replaced my helplessness. I started asking for help from my teachers and peers at school; I could express my ideas and thoughts again. 
Through the last three years, I learned that hard work makes a difference. I also learned to advocate for myself and discovered that seeking and accepting help is not a sign of weakness. And now, I am ready to move on to the next best thing of my life — college.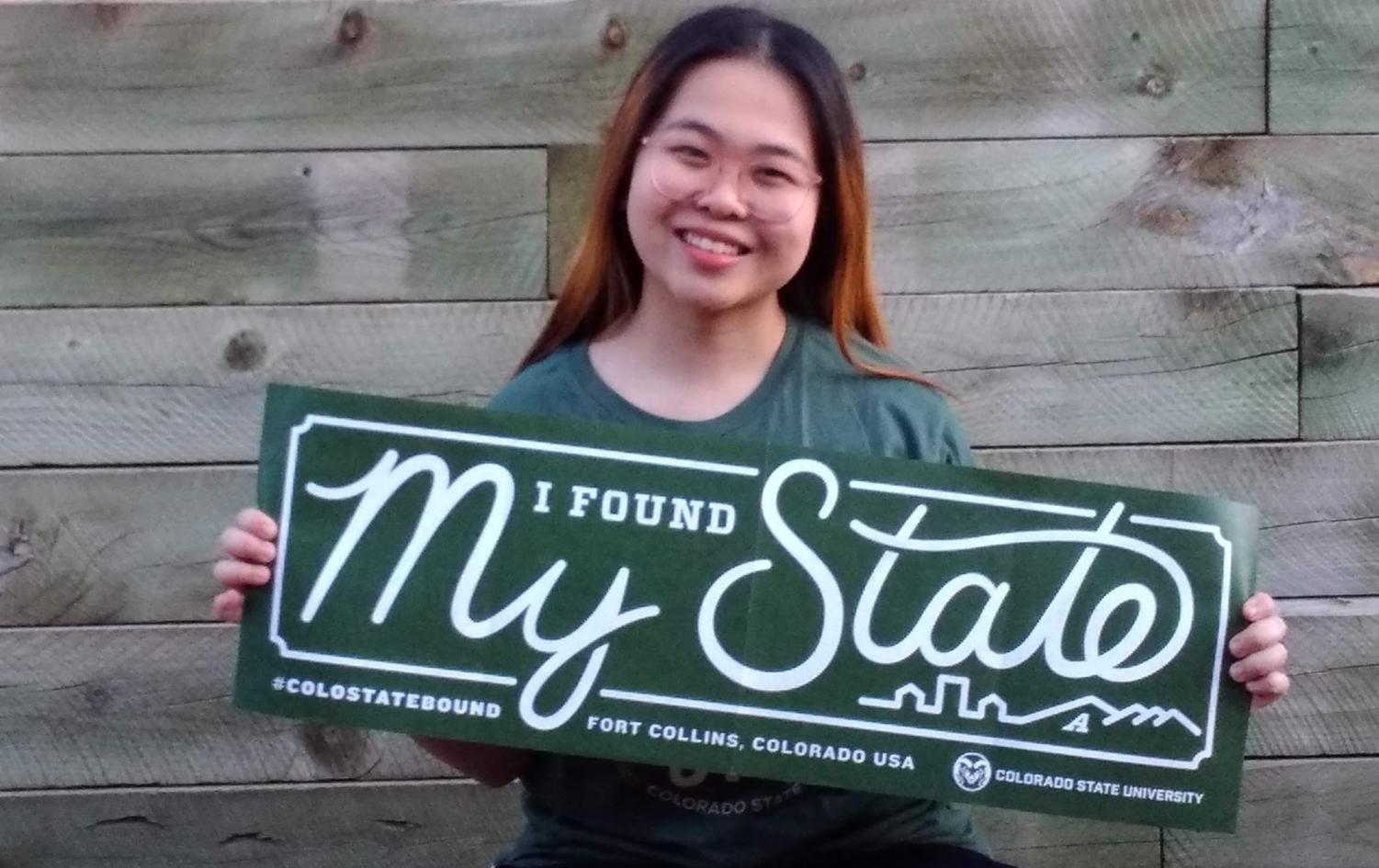 You see, after moving here and having one heck of a transitioning phase, there's only one thing that I want to leave for my peers and whoever reading this: life doesn't get easier.
Yes, moving here and adapting was probably the hardest thing I had to do my whole life. It took everything that I've got to survive and thrive. However, that doesn't mean the waves do not stop flaring up and down. 
There are a lot more responsibilities I had to take on during my junior and senior year. English might not be my number one barrier, but my limited understanding of college is. My family is still so far back in Indonesia and doing college matters by myself was not the greatest experience. ( thanks a lot to CT, the CCC, and Mr. Eck for all the help and support!)
My fellow seniors, we are off onto the next phase of our life. Whatever might be ahead of us, I cannot tell you that it's not going to be hard. 
I wish I could say life would get easier and the world wouldn't weight as much — but that's not how it works. The world will continue to be broken and we will continue to fight.
One thing though, we are strong enough to push through the storm of high school. We are strong enough to cross that finish line of high school, even with this COVID pandemic.
 We have been crashing and sailing through the waves of high school and therefore we are ready to adjust our sails in the next stage of our lives.
No matter what's ahead of us, I believe we are prepared to sail that ship and push through the wind and waves.