An (un)eventful start to senior year
Class of 2021's last year will be one for the books as the last first day of high school for them was spent on a screen from the rooms of their own homes. Beginning-of-the-year events are slowly rolling out of focus, as students are adjusting to the new way of learning while also trying to maintain an actual schedule.  
Without in-person learning, no social gatherings can actually take place on behalf of the school, leaving seniors without a very traditional start to the school year. However, students found a way to organize one of them: senior sunrise. On August 21st, students with masks joined to watch a very orange sun in the early AM at Great Plains Park.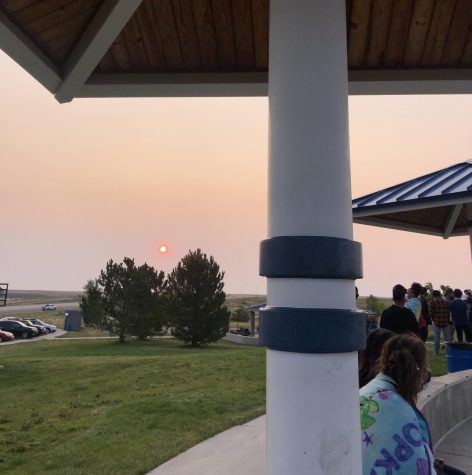 "It was super fun [and].. nice to have a senior tradition with people I love," said Senior Julia Stacks, "I feel disappointed that we lost so many traditions. It feels like we don't get the opportunity to be celebrated." 
Senior sunrise is one of the first events to kick off in celebrating seniors' final year, but are there going to be anymore? With the current state of COVID-19, it's almost unsure where we are headed. 
"Our hope is to have our big events like Homecoming to be moved to the spring," says Senior Marissa Chambers, who is a part of Student Leadership. "Leadership will be putting on online events that students can join in on in the meantime, but there will be no events in person as of right now." 
Whether people wanted a laid back year or a hard-worked one to finish high school, the way it might end up could be far from what anyone expected their freshman year. 
"I personally was lucky enough to only start with one class so this year so far hasn't been too bad," expressed Senior Rachel Robinson, "It's just weird doing stuff from home and [the pandemic has] made smaller, everyday things a lot more difficult."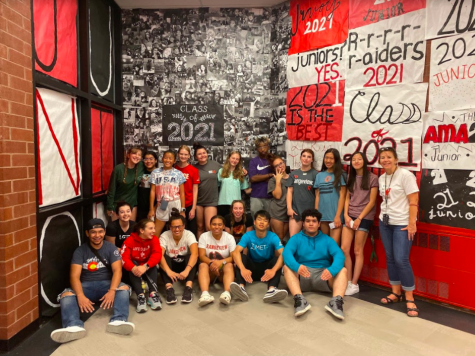 While it seems like there isn't much to do, there is some good news for seniors headed to college in Fall 2021. Since the annual state SAT testing day for juniors was not able to happen, an upcoming one on September 23 is free and being held at Rangeview; it is optional and an email was sent to every senior to sign up. Any questions regarding this opportunity can be directed to Mrs. Dean.
Along with the option of SAT, almost all the public state colleges in Colorado are making it optional to send in scores for the 2021-2022 school year. To get a better look at what exact schools they are, go here.  
Though the future of senior year may be undetermined and seem hopeless, there is still light and fun that can be made of this year.