Covid's Impact on Entertainment
"Work, work, work," has been the mindset of many people across the world; people strive to be productive and get their work done not only to pay bills, but have security in life. Since this idea of hustling and bustling is ingrained into our minds from a young age, it's hard to imagine a world where all of a sudden everything in our routines and schedules can be put on hold.  
However, due to Covid-19 and quarantine, many events were postponed or cancelled. This includes sports games such as the NBA, filming and production of media, concerts, and anything that included mass gatherings of people. 
Being stuck at home made it necessary and important for people to have entertainment more than ever to de-stress and not be overwhelmed by the chaos everywhere else. Covid has left a huge impact on the entertainment industry, leaving the future for parts of the industry uncertain.  

Music
During this time, many musicians still release songs and projects that were planned or new, however what was affected was the production of music videos for their songs. Unless it was pre-filmed, most artists didn't come out with music videos during the early months of quarantine.
Despite that, many artists found creative ways to promote their music as well as giving back to their fans so they could have entertainment while stuck at home. This included livestreaming and singing their songs on multiple platforms that include; Youtube, Instagram, or Twitch. 
In some instances where there were multiple artists, they would record individual videos and put them together in one video. Another example of creativity was artists coming out with music videos filmed from their homes. Many artists did this that the 2020 VMAs added a Best Music Video From Home category, with Ariana Grande and Justin Bieber's "Stuck with U" winning. This begs the question if more artists will try and keep up this creativity in the future and give more content to their fans this way.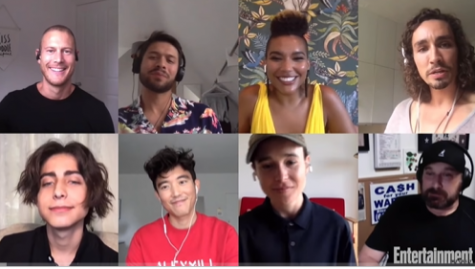 Movies  
Since movies couldn't be released to theaters, there weren't many movies being released this year unless it was originally for a streaming platform. The filming of upcoming movies just like TV shows and anything else was postponed and left uncertain on when they can start again. 
Marvel's Black Widow was set to originally be in theaters on May 1st, but that wasn't possible. Despite that, they didn't want to release the movie on Disney+ like the upcoming release of Mulan and the already released Onward that was in theaters briefly before being shut down.
Due to the shutdown of movie theaters, people thought about drive-in movie theaters becoming a fun and new way to experience movies and entertainment. In Colorado these theaters have seen a resurgence in popularity; along with Walmart using its parking lots to host drive-in movies. 
However one of the first movies to be shown in a movie theater was Marvel's The New Mutants on August 28th. Movie theaters had the same rules and regulations as most businesses who have already opened, and some people still went to watch the movie despite Covid. The New Mutants so far has raised 10.9 million at the box office.
As of now there has been no consequences to this decision, potentially showing other film companies that it's fine to start releasing their movies in theaters again. However, the long term effects aren't known yet as well as how theaters will change in the future to stay open.
Tv shows
Even though shows in production and filming had been stopped, there were many shows on different platforms already done and ready to be released. This also caused recommendations of shows to blow up since everyone had time to watch them. 
Two examples of this would be Netflix Originals Tiger King and Outer Banks. These two shows had a serious impact on social media from memes being made on Twitter about Tiger King and Tik Toks about Outer Banks.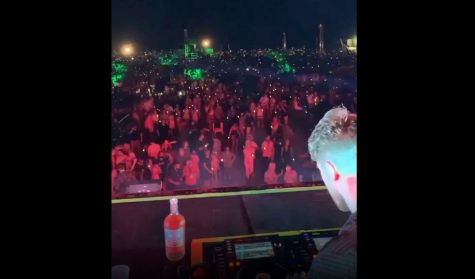 However Covid also had a negative impact on some Netflix Originals, causing them to cancel a couple of their shows. Netflix's The Society was set to begin filming however was pushed back because of Covid rules and regulations, ultimately announcing that the show would be cancelled and only have the one season.
One positive about Covid affecting the entertainment industry was when discontinued, childhood shows had mini cast reunions over Zoom, making fans very happy and nostalgic. An example of this would be The Office cast reuniting for a Zoom wedding, organised by John Krasinski for a couple who were fans. Others include Glee, Victorious, and The Fresh Prince of Bel-Air. 
YouTube
Another social media platform that many used to entertain themselves during quarantine is YouTube. Creators on the app gained more time to film and produce content that many were eager to watch so they wouldn't get bored. It was also easy for celebrities and others to start uploading their own videos from home.
One example would be The Daily Show with Trevor Noah, because filming requires many people to be on set and the production of many shows had to be stopped. The Daily Show is filmed and hosted by Noah in his own house. Not only does it still run on Comedy Central, but many segments and clips are uploaded daily to his YouTube channel. Because it is filmed from his own home and is simple; it is enjoyable to watch.  
"Entertainment was very important. To be honest, it's the main thing that kept me going through quarantine. Netflix, YouTube, Hulu, TikTok, Instagram, all of those," Hinkley High School, Junior Ashley Agyepong said. "Since you can't go out and talk to your friends and 'live your life,' you kinda have to live vicariously through the things you're watching. It was ultimately a highlight of quarantine and this whole situation."
When finding some type of media that is enjoyable and you want to support, many look into interviews with people from their favorite shows, movies, songs, etc. It is also a way for celebrities to promote themselves and what they worked on.
Like the production of many things, these in person interviews were stopped. The solution to this was holding interviews over Zoom and continuing to upload them to YouTube. 
Although YouTube was already a big platform before the pandemic, this allowed for more people to watch new creators and increase screen time. This solidifies YouTube as a company that can push the limits further in the future when it comes to media; it is uncertain what they will add to their platform to make it more entertaining.
Economics
Since many companies who had movies releasing this year decided to wait and push back the release in theaters, AMC — one of the biggest movie theaters chains — reported this quarter losing $561 million. and being down 99% of their revenue compared to this month last year.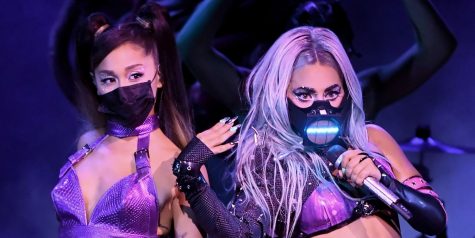 Many expect AMC to shut down in multiple locations seeing as even though a few movies are willing to start showing in theaters, multiple people don't want to go to a theater during this time. Even after Covid gets handled, it will take some time for mass gathering events to be at full capacity and trusted by people. 
"I don't think I feel comfortable going out to public places like movie theaters, until a vaccine comes out and it's completely safe with very low cases,"  Rangeview High School Junior Achisa Panichakul said. 
On the other hand, television streaming increased by 85% during March and Netflix got 16 million new sign-ups and doubled their profits during lockdown. Because streaming platforms are a great way for entertainment, many people caught themselves binge watching shows on multiple platforms such as Disney+, Netflix, Hulu, etc. Even though some have original shows that were stopped during production they still managed to make money and gain new users. 
Compared to cable, streaming services don't have to rely on new episodes every week and re-runs as long as their catalogue is big enough to attract wide audiences and keep them entertained with what they have available. Screen time overall increased by 31% since last year. 
All of this can change the future of entertainment with companies trying to create more emphasis on streaming services as well as less public gatherings such as the movie theaters being non-existent or less frequent, or renovating them to keep them open.
Concerts 
When it was first announced that mass gatherings of people were no longer a safe idea due to the risk of Covid, many people were left questioning what would happen to their upcoming concerts. At first most artists had nothing to tell their fans on whether concerts were still going to happen or have to be postponed; they did not know the severity of the situation.
Later on many companies and artists announced that they would postpone their concerts till it was safe again and offered refunds. Although the concerts are being pushed back some are yet to be cancelled completely as many do not want to refund their tickets just in case.
This includes events like Coachella that was held annually in April and was cancelled early on and pushed back to October. Because the situation still isn't better and we still have to follow social distancing and wearing masks, it was cancelled again by public health officials.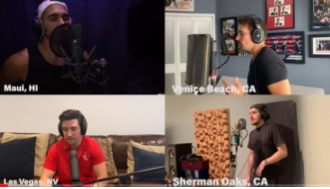 After a few months and semi recently, people started to toy with the idea of having drive-in concerts similar to drive-in movie theaters. Since many people were isolated for months, this seemed like a great thing they were willing to try out. 
The earliest example of this type of event not going right was in late July at a Chainsmokers concert in Manhattan, New York. Social media footage from that night showed a large crowd of people near the front of the stage, breaking social distancing rules and some not wearing masks even though it was required.  
The situation was deemed so bad that Governor Andrew Cuomo said the state Department of Health would conduct an investigation into the social distancing violations. 
VMAS/ Award shows
The 2020 VMA's on August 30th was one of the first music award events to try and still happen amidst the pandemic. Being one of the first big events, they took precautions; many quarantined two weeks before performances. New York didn't require it, but still enforced; wearing masks, social distancing, and rigorous testing. 
Other precautions included having live performances outside with little to no audience members, as well as pre recorded performances and segments. Some included Doja Cat, Lady Gaga, and Ariana Grande who recorded in a green screen studio in Los Angeles, and didn't even need to go to New York. 
Another example would be that for Latin boy band CNCO, their performance still had audience members, but was set up like a drive-in movie theater and had limited space. Despite all this, the VMAs still made it an enjoyable experience and not too different from what we would see from a TV screen at home.  
"I remember that music has pretty much been on a halt due to Covid, so they're literally trying the best that they could," Agyepong said. "I mainly watch the VMAs for the performances and they did pretty good, the performances were definitely the highlight."
What will be the future of entertainment?
Overall, it still is unknown what the future of our entertainment will look like. With many people still having distrust in large gatherings and public events it's unlikely that as soon as there's a vaccine for Covid, people will start going to these events like normal. It can be expected that a lot of companies will start making changes to how they organize events and gain more trust. This includes streaming services and other platforms on how they will market themselves and try to maintain their popularity they gained this year. Because we still don't know what that looks like, it is kind of uncertain.