Opinion: Where APS Went Wrong with Online School
I'm only three weeks into online school and I hate it.
I don't hate it because COVID-19 disrupted my junior year, I don't hate it because I miss my friends, I don't hate it because we missed the color dance and homecoming; I hate it because of the way it was planned.
On July 24th, it was announced that Aurora Public Schools (APS) would begin the school year in a remote fashion, then, the way schedules would work was vaguely announced. Although an email was sent out by Principal Grosz, many were still confused with how things were to work. 
Online school is very simple, yet exhausting. For students, it includes two three hour classes every day, with a two-hour break in-between. Students will go to these classes for a twenty-day period, and receive a semester's worth grade for their work. While this plan allows students to participate in all of the classes they signed up for, it's not so effective.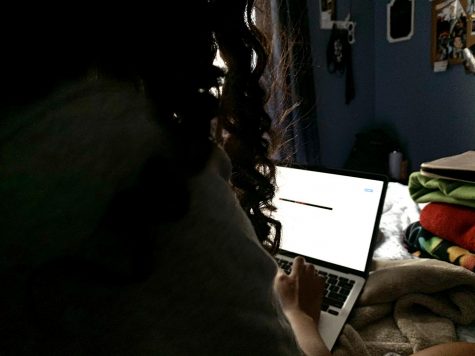 In a survey sent out to RHS students, it was clear that many were unhappy with beginning online school. One student was particularly unhappy, in her response, she wrote "Every topic feels like touch and go, less about actually learning and just trying to get the work done one way or another. It doesn't feel fair. There has to be a better way to do this."
She's right—there might not be the perfect plan, but there has to be a better way to do this.
This plan has issues for a multitude of reasons: it seems quickly, yet messily put together; it disregards Advanced Placement (AP) classes; it hinders the needs of students, the list could go on. 
It was quickly, yet messily put together. 
"We were originally given a survey over the summer addressing the plan," RHS Junior Daniel Higgins began, "however it really seems like that was completely scrapped." 
In early June, a survey that is no longer available was sent out to APS families. It included a mixture of options, almost all of which contained hybrid learning. However, they were all disregarded when it was announced students would not return to school for the first quarter.
RHS Vice-Principal and APS parent Jennifer Rahn said, "If I were a parent, I feel like they didn't know things until the very end."
While it is understandable to begin the year online, the school board had months to prepare for this decision—seeming as we've been out of school since early March.
Yet, the best thing they could come up with is two classes for three hours—every day.
"…doing the same two classes for three hours every day for twenty days is exhausting," said Rangeview High School Senior Marissa Chambers. 
It's easy to point out the flaws in APS' plans, such as the fact that students have to spend three hours in one class. This comes with plenty of issues including: difficulty staying focused, issues with procrastination, and problems with being able to cover enough information on a topic within just a twenty-day period.
In a survey sent out to RHS students, only 35% of students like the plan for online school, whereas the other 65% dislike it or have mixed feelings.
It unfairly disrupts a student's ability to learn. 
"It [online learning] could possibly lead to some students falling through the cracks more," said English teacher and Leadership advisor, Auston Brecht. 
With the use of technology such as Zoom and Google Meets, students have the ability to turn off both their mics and cameras, making it near impossible for a teacher to know if anyone is actually listening to them.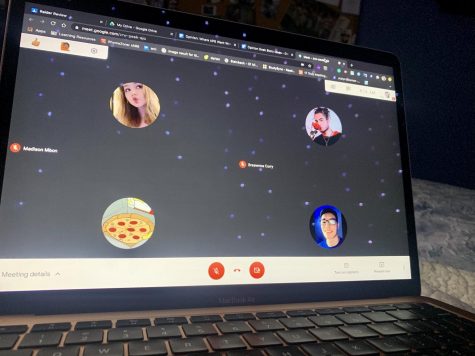 Schooling from home presents an endless amount of distractions from siblings, to phones, to television. While being online is the safest way to prevent the spread of COVID-19, three-hour classes were not the smartest decision to go about it.
At Rangeview High School, a normal schedule would have seven class periods in a day, with each one being only 58 minutes. With online procedures, however, that class time has tripled, leaving RHS students feeling drained.
A study in 2015 conducted by Microsoft found that the average attention span of a human being was 8 seconds, less than a goldfish. With this being true, how can a teenager be expected to pay attention for a whole 180 minutes?
With this being true, these classes are put in place to be three hours in the case that we return to in-person learning, that way student interactions can be minimized. However, this makes online learning much more difficult.
As Daniel Higgins put it, "My attention span is not fit for these three-hour classes."
It disregards Advanced Placement (AP) classes. 
Advanced Placement (AP) classes are college-level courses that are rigorous and taught at a fast pace. Many students take them in hopes of passing an end of year test that will get them college credit. These classes were not meant to be taught in a twenty-day period, they were meant to be taught over the school year.
RHS Sophomore Kristabelle Dutton said, "I think, especially for honors and AP classes, this fast-paced course work is not allowing students to fully learn the material."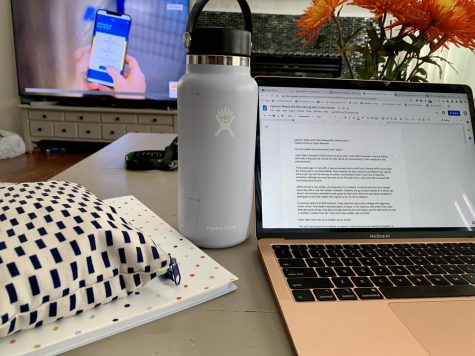 On top of this, students will go a few months after learning their AP material before they formally see their teacher again. This could lead to issues such as forgetting the material, losing the motivation to study, and lower test scores. It is unfair to only give a student a total of forty days to learn the material needed to take an AP test, as these tests focus on the entire year's material, which is something that students should spend their whole school year learning.
I for one am taking three AP classes this year—the most I've ever taken in one year. None of my AP classes occur in the fourth block, which means I will be learning all of my material a month or two before I take the actual test. I am terrified that this means I'm going to be paying for a test that I will not be passing, even after the countless hours I will spend studying and worrying about it.
"What we tried to do was schedule as many AP classes as possible in the second and third sessions in order to be closest to the test…but 20 days in an AP class for the semester is crazy," said Vice Principal Jennifer Rahn. 
It is not only unfair to give a student 20 days to get a semester's worth grade, but it is meticulous to give a student 40 days to learn for a test that determines whether or not they get college credit.
APS was right, sort of. The decision to go completely online was one made in the best interest of students. Other school districts such as Cherry Creek and Douglas County have already reported cases of the virus—after only being open for two weeks. 
With that being said, the district has had since March to plan for a complete remote option.
Learning Community Director Zachary Rahn said, "There was a tremendous amount of feedback that was taken in from districts across the country of what this can and potentially could look like…so I think we tapped into the best and the brightest out there as well." He then continued to discuss how the board tried to bring it back to a local level and discussed how to put it into the context of Aurora Public Schools, however, APS missed the mark.
Jennifer Rahn said, "There wasn't a lot of involvement from the school level at all." 
As a student, this is concerning to hear. Information should have been gathered from students, parents, teachers, and administration. 
It is ludicrous to make a decision about schooling without thoroughly consulting with those affected most by the situation.
What APS should have focused on was: teamwork, feedback, and empathy. 
Teamwork is especially important when it comes to dealing with a global pandemic; no one could have predicted this. As APS dipped their toes into the unknown, they needed to focus on working with ALL of their staff—not just those who hold higher positions—they aren't the ones teaching every day.
Feedback should have been collected for a second time once schooling plans were changed. 
APS was right when they sent out their initial survey, but where they went wrong was failing to collect student and teacher input after the remote decision was made.
Empathy needed to be practiced. APS' planning team needed to put themselves in the shoes of staff, parents, and pupils of APS. They needed to sit down and ask themselves, "if I had to sit for two classes three hours a day, would I want to do it?". They needed to feel for those who would be affected by their plans the most.
APS needs to do better.
Here are a few online school plans that students at RHS came up with:
Four classes a day, each an hour and a half long.

Seven classes a day, each 58 minutes long.

Three classes a day, each for two hours.

Revisiting the idea of edgenuity, or a better software to help students do all of their classes at once.