Breaking: No Football This Fall in CO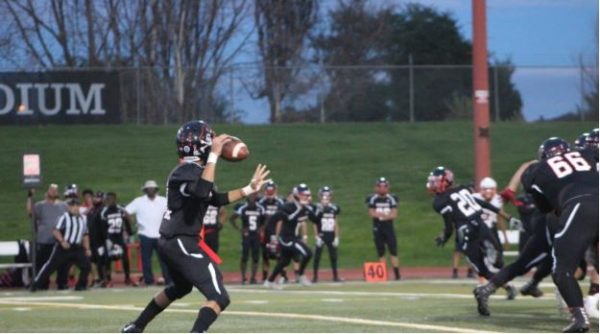 There was big news in Colorado high school sports yesterday, as CHSAA made their final statement about moving football, deciding to keep football pushed back to the spring this year, due to Covid. They considered starting football in the fall like a number of other states have decided to do, but the board came to a unanimous decision to keep the 2020-2021 "Covid" season how it originally was set up. 
The CHSAA board as a whole stated, "The safety, physical and emotional well-being of Colorado student's participants must be at the forefront of every decision."
"I was really disappointed with how CHSAA handled everything, "Rangeview quarterback Reece Berkey said. "First, they said they were looking into changing it, but a day later changed their mind? It's just mentally draining. Also, it's frustrating because all of these schools around the country are just fine playing." 
Colorado footballers appeared to have hope when Governor Jared Polis said he was ok with football resuming on Tuesday. 
"Honestly, I think it's kind of wrong because a lot of other states started football without having any cases of covid, so I believe that we should at least give it a try," Rangeview junior football player Kiaorie Stewart stated.
Michigan's recent change of heart last week to allow high school football in the fall, along with controversy around Big Ten football has created a stir among athletes. 
"To be honest it's heartbreaking because it had everyone's hopes up," Rangeview safety Gabe Kreimeyer stated. "Now we're just back to not knowing what to do, but we are going to keep working until we get our season."
Rangeview and Athletic Director Shawn Palmer were ready for the outcome of CHSAA's decision, either way. "APS was taking steps to prepare for adjusting the calendar again for October athletics. We respect CHSAA's decision and are excited for sports taking place during the 2nd semester," said Palmer.
The first football games across the state will start on March 4th. Each school will be allowed to play 7 regular season games at the most. High school football fans across the state, including Rangeview Raider fans, will excitedly wait for an anticipated season coming in March.