Black Lives Matter Today, Tomorrow, and The Day After That
Social justice: the concept in which human rights and equality have pursued the hopes to reach impartiality in social privileges. 
Over the past few months, protests and riots have broken out in response to how Black lives have been treated at the hands of police, leaving many Americans wondering why countless lives have been lost to the constant drag of institutionalized racism built within the criminal justice system. 
Breonna Taylor, Elijah McClain, and Jacob Blake are just a few of the 781 people killed or injured by the police in the 253 days of 2020; the majority of these cases are pending further investigation, leaving many to question the justice of the system.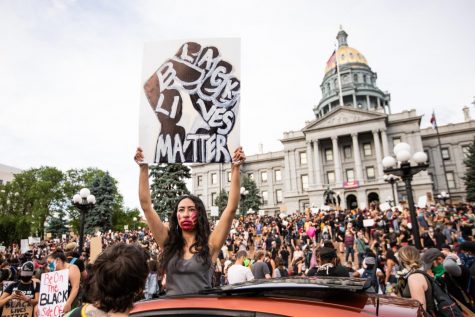 Blessed Asare, a member of B/AASA says, "With what is going on in society right now it's hard to feel safe at all. It's hard to feel safe around a police officer and trust that they have the right perception about you, but at the same time, not all officers carry the mentality of injustice, some want the best for their society and are willing to go through obstacles to protect every child, mother, father, and loved ones no matter what."
However, that's not the case for these next three individuals: 
Breonna Taylor was fatally shot in her own home by Louisville Metro Police Department on March 13, 2020, 178 days ago. Taylor was a 26-year-old African-American woman who worked as an emergency medical technician. Shortly after midnight, she was shot eight times and left with no medical attention even with her boyfriend, Kenneth Walker, yelling for help for twenty minutes. 
The officers Myles Cosgrove, Brett Hankison, and Sgt. Jonathan Mattingly- who were involved in the shooting- appear to be free of consequence as they continue policing- the most being done is having Hankison terminated.
On August 23, 2020, an unarmed Black man was tasered and shot seven times in the back, in front of his children by the Kenosha, Wisconsin police — that man is Jacob Blake. Blake was repeatedly shot by officer Rusten Sheskey after some say he was trying to de-escalate a fight. While being admitted to the hospital, Blake was handcuffed to his bed. His injuries from the shots have resulted in him being paralyzed from the waist down. In a video released by NBC, Blake sent a message to the public from the hospital, assuring that "It's a lot more life to live… we can stick together… there has been so much time that has been wasted."
While only months have passed since the death/injuries of Taylor and Blake, Elijah McClain's death reached its one year anniversary last month. Elijah McClain was a 23-year-old African American massage therapist from Aurora, Colorado. On his way walking home from a convenience store to get his brother iced tea, McClain was confronted by Aurora Police officers when they received a report of a "suspicious person" wearing a mask and waving his hands. At the time, McClain was wearing a ski mask, since he had anemia and would usually get cold, resulting in the police to believe he was the "suspicious person" they received a call about. 
McClain died in police custody on August 30, 2019, on the way to the hospital after being in cardiac arrest from being held in a chokehold and sedated by officers. Even one year after his death, officers Nathan Woodyard, Jason Rosenblatt, and Randy Roedema still remain part of the Aurora Police Department, two of them were just reassigned. However, Rosenblatt was later fired for taking pictures and reenacting the incident with two other officers at the scene.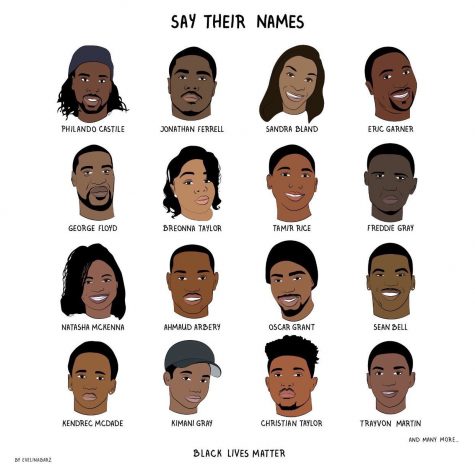 All in all, the criminal justice system has built fear within the Black community of not being able to go on a run, go to the convenience store, or even be in their own backyard with a phone risking a death sentence solely based on the color of someone's skin. 
"It is truly important that we do our best to bridge our community to support and protect Black lives even if our own authorities can't do so," said Asare.
With racial bias and institutionalized racism a cold reality of America, Black lives continue to be in harm in the hands of the police, the same people who ironically protect the community from danger.  Even after the 781 lives lost, the main form of punishment that murderers are receiving is losing their jobs. Throughout the country, Black lives are constantly being targeted and many feel there has been little to nothing done to combat systemic racism.
"To Black students and parents, you matter. Your smile, your love, your passion matters. You are the embodiment of black excellence and you've always been. Your beautiful brown dark skin is celebrated and it will be protected by any means necessary," said Rangeview junior Tierra Brown. 
As a community leaving an impact can help change the future for the better. Below are some petitions and donations you can sign in order to have your voices heard. Visit the websites below if you want to end the inequitable actions of the police and get justice for the innocent lives lost: